Dollars Influence Elections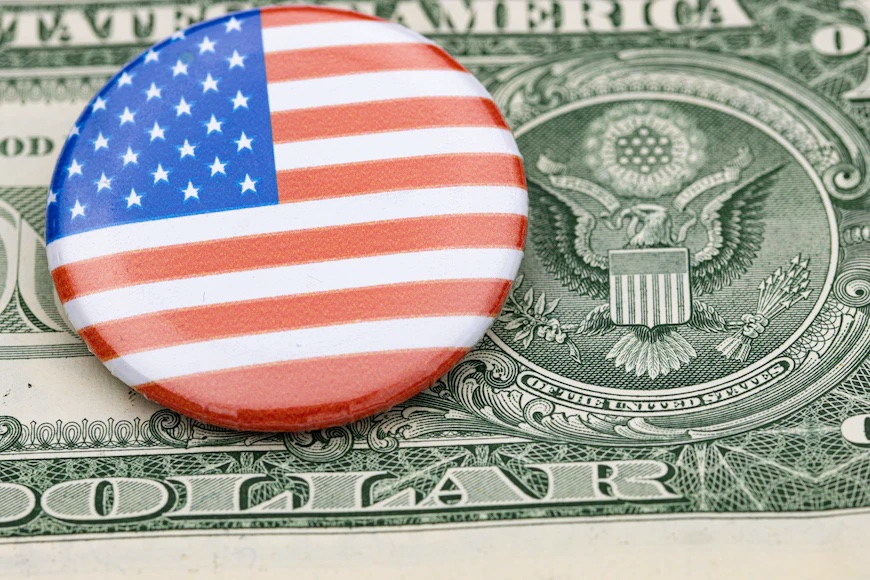 Spending on political advertising is costly. Ad spending in the 2022 midterms had already broken a record for off-year congressional elections by August 10. The all-time high of $9 billion spent on the 2020 presidential contest may pale in comparison to the midterm costs, once they are tallied.
According to a Bloomberg report, money spent on broadcast, cable, streaming, and digital platforms to sway voters ahead of November's election is on track to more than double this year from what was spent on the 2018 midterms. Projections by a firm that tracks political advertising estimate spending will come in at $9.7 billion. For off-year election funding to exceed a presidential election is a rarity, but the billions already spent in 2022 show both the magnitude and the stakes of the contest that will decide control of Congress.
It has already been predicted that the race for the U.S. Senate seat from Georgia between incumbent Senator Raphael Warnock and challenger Herschel Walker, the former football star, will be the nation's most expensive at $276 million. States like Pennsylvania, Arizona, and Nevada will also top $200 million. California, New York, Nevada, Illinois, and Michigan are all projected to spend $100 million or more in competitive races for the House of Representatives. Election projectors say that races for governor and offices down the line will exceed prior numbers in battleground states.
Donations to congressional campaigns come from four main sources: political action committees or PACS; large individual contributions of more than $200; small individual contributions of $200 or less; and money from the candidates' own pockets. A table on the Open Secrets website estimates that, for 2022, a little under a quarter of total funding for House candidates of either party will come from PACs. For the Senate, PAC contributions are around the 10 percent mark for both parties.
There are individuals who dip into their own pockets for campaign contributions to federal candidates, parties, political action committees, political organizations, and hybrid PACS (sometimes called a Carey Committee). Both major political parties have donors in high dollar numbers. First among them is a recognizable name: George Soros, whose total contributions across all federal contests for 2021-2022 to date are in excess of $128 million. Behind him, and for the other party, are Richard Uihlein and Kenneth C. Griffith, but their combined totals do not equal that of Mr. Soros.
The Federal Elections Commission has a number of rules regarding campaign contributions. For example, campaigns may not accept or solicit contributions from federal government contractors. And, importantly, federal law prohibits contributions, donations, expenditures (including independent expenditures), and disbursements solicited, directed, received, or made directly or indirectly by or from foreign nationals, in connection with any federal, state, or local election.
Nonprofit 501(c)(3) organizations are absolutely prohibited from directly or indirectly participating in political campaigns under the Internal Revenue Code. The Planned Parenthood Federation of America is listed as a federal 501(c)(3) organization for the purpose of receiving tax-exempt donations. Yet an article on the Fox News website from September 1, 2022, states that Planned Parenthood has spent almost $4 million in advertisements against a candidate for the Senate from Pennsylvania in their "all in" attempt to defeat pro-life midterm candidates this fall.
An August 29, 2022, article in The Guardian, reports that several organizations have discovered the largest known political advocacy donation in American history. The Lever, ProPublica, and The New York Times say they exposed a reclusive billionaire's secret transfer of $1.6 billion to a political group. This "dark money" anonymous donation, which flowed to a tax-exempt trust that was never disclosed in any public record or database, was probably completely legal.
The Oxford Dictionary says dark money is "funds raised for the purpose of influencing elections by nonprofit organizations that are not required to disclose the identities of their donors." Dark money began making its way into America's federal elections in the early 1970s. A half-century later, dark money practices have become normalized.
A 2010 ruling by the U.S. Supreme Court in Citizens United v. Federal Election Commission released unlimited spending in America's elections, and groups can now spend hundreds of millions without disclosing their sources of funding. The Brennan Center for Justice advocates for transparency as races get more and more competitive. "Without transparency," they say, "voters don't know who is trying to influence them, making it harder for them to reach informed decisions." Some very clearly fear that foreign groups, or even countries, hide inside the Citizens United loophole.
Some jurisdictions are seeking more control over dark money. A ballot initiative in Arizona, for example, will allow citizens to vote on an initiative that would require the disclosure of "dark money" in politics.
The Lord would have you be discerning and avoid being swayed by messengers that speak falsely. "Do not judge by appearances, but judge with right judgment" (John 7:24). "For by the grace given to me I say to everyone among you not to think of himself more highly than he ought to think, but to think with sober judgment, each according to the measure of faith that God has assigned" (Romans 12:3).  And, finally, "If any of you lacks wisdom, let him ask God, who gives generously to all without reproach, and it will be given him" (James 1:5). 
How then should we pray?
That the Lord would give you insight as you research the candidates on your ballot in the upcoming elections.
For discernment and guidance from God when it comes to hearing or seeing candidate advertising.
For members of the Federal Elections Commission as they monitor tax-exempt organizations' campaign activities.
For Congress to enact laws that would require greater transparency about who is making contributions to campaigns and for what purpose.
For the Spirit of God to lead you into truth so that you can prudently consider the philosophies and platforms of those vying for your vote.
For the Lord to strengthen you to keep His Word uppermost in your meditations so that you are not deceived by the empty philosophies of this world (Colossians 2:8).