When Fiery Darts Hit Their Marks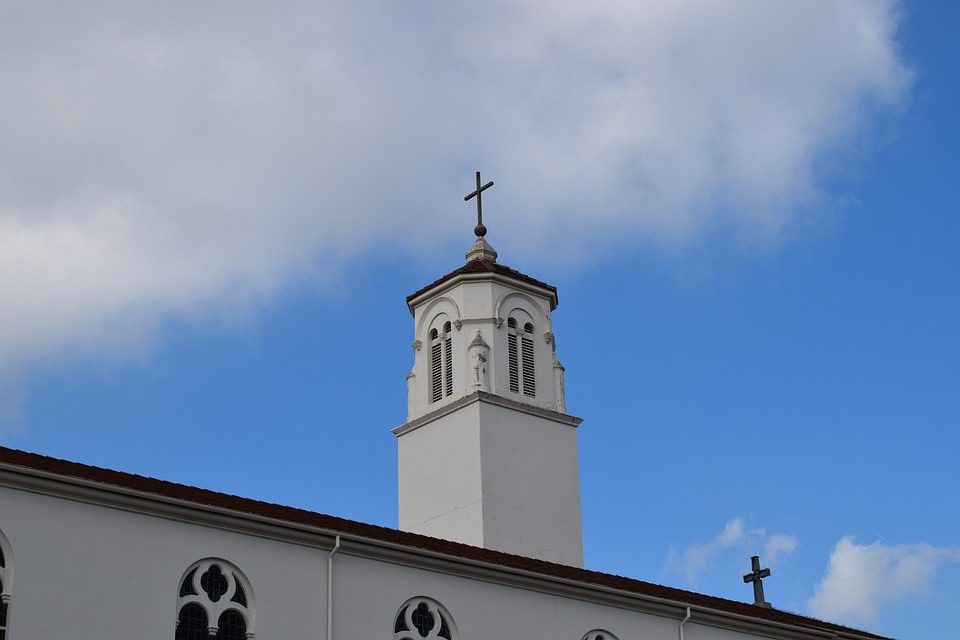 Scandals stemming from human failures have rocked churches for hundreds of years. With 24/7 media news coverage, even on Christian channels, the past dozen years have seen churches in very public moral failings that leave congregations and communities shocked and trying to pick up the pieces. You hear of Christian leaders who have forsaken their wives, run off with the secretary, fallen into homosexuality, or are facing some kind of moral crisis In their churches. Played out in public view have been churches small and large beset with abuse, deception, theft, violence, molestation, and adultery—all sins against God.
In the first century following Christ's time on Earth, Corinth was a dominant city. Located on an isthmus between the Aegean and Ionian Seas, it was a trading center, capital of a Roman province, of military importance, and holder of a very bad moral reputation. The apostle Paul spent a great deal of time there, and devoted a large portion of his epistles to the church established there… a church beset with all manner of problems.
Scottish theologian and author A.M. Hunter described the city as "a compound of Newmarket, Chicago, and Paris, with perhaps a bit of Port Said thrown in." The church there existed in a grossly sinful atmosphere, and many of the problems of the church were reflections of life in the city. In 1 Corinthians 5, Paul writes, "It is actually reported that there is sexual immorality among you, and of a kind that is not tolerated even among pagans" (1 Corinthians 5:1). He told the people there that sexual immorality defiles the whole body of believers, telling them "not to associate with anyone who bears the name of brother if he is guilty of sexual immorality or greed, or is an idolater, reviler, drunkard, or swindler—not even to eat with such a one" (v. 11). He writes in verse 13, "Purge the evil person from among you."
John Piper, in a discussion of another part of 1 Corinthians on sexuality, says, "God created sexual desire. It is not sinful or satanic to feel sexual desire. Satan does not create sexual desire, he uses it—or more accurately, he abuses it." Later, Piper says, "If he [Satan] can get people to isolate sex from the reality of God, he has virtually destroyed its true meaning and beauty." The enemy holds millions in bondage and is seeking more all the time. Piper says that "among other things, he is about the destruction of marriages. He is totally committed to adultery, and the personal problems that lead to it." Be aware of the danger and do not grieve the Spirit of God (Ephesians 4:30).
Suffice it to say, Satan is out to destroy the church. One old pastor said that Satan, having lost the Christian's soul to eternity, is determined that you not be productive in bringing others to the same salvation you enjoy.
When Paul outlined the spiritual warrior's battle armor, he said, "In all circumstances, take up the shield of faith, with which you can extinguish all the flaming darts of the evil one" (Ephesians 6:16).
On the cross, Jesus conquered the devil once and for all. Through Him, and because of Him, evil has no power over you. "We know that everyone who has been born of God does not keep on sinning, but he who was born of God protects him, and the evil one does not touch him" (1 John 5:18). That does not mean there will be no temptation. However, as Paul told the church at Corinth, "No temptation has overtaken you that is not common to man. God is faithful, and he will not let you be tempted beyond your ability, but with the temptation he will also provide the way of escape, that you may be able to endure it" (1 Corinthians 10:13).
What is true for the individual is true for the Church. Ray Stedman, author of Authentic Christianity, said there ought to be sorrow and prayer for a church caught up in scandal. But practical steps must be taken when immorality is present. Caught early enough, it may be dealt with person-to-person (Matthew 18:15). The rest of this passage tells you how to proceed. At some point, it may be necessary to involve the whole church to help the individual recover.
How then should we pray?
For pastors and church leaders to seek God's discernment in dealing with moral failings in their midst.
For church congregations who are dealing with any form of scandal to have wisdom and compassion as they follow the Word of God.
For those who have fallen into immorality to confess, repent, and seek restoration.
For the Lord to protect His Church from tarnishing its witness to the watching world.
for God's prudence and protection for you to recognize and avoid temptation.