Elections – Rights, Responsibilities, and Privileges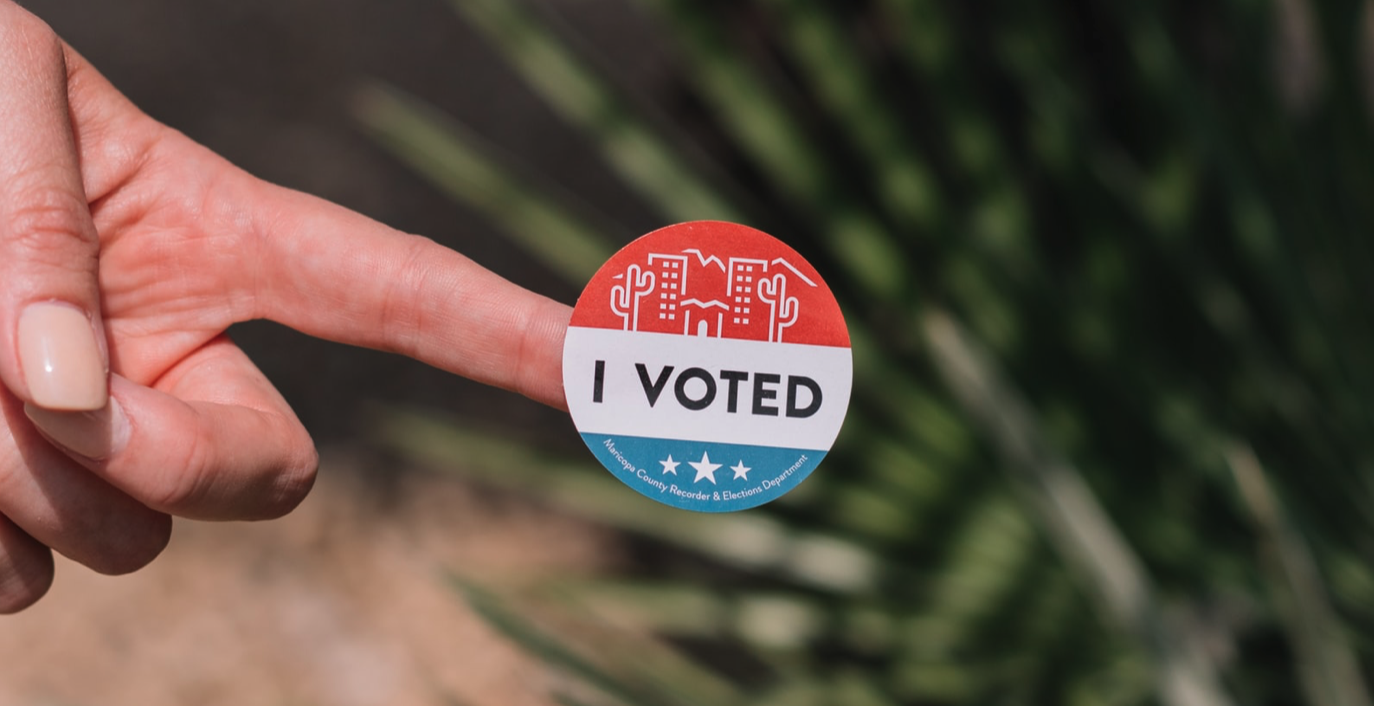 Being registered is the number one responsibility of an American citizen. In the 2020 presidential election, 70 percent of the voting-eligible people registered to vote. Although it varied from state to state, on average almost 9 in 10 registered voters cast a ballot in 2016.
The second responsibility is to exercise the privilege you have and vote. According to the United States Census Bureau, most people who are registered to vote actually do vote. Presidential elections typically have a higher turnout than mid-term elections, although the midterm election of 2018 set record-breaking turnout for a congressional election, with a historic 11 percentage point increase from the midterm election in 2014. Voter turnout went up among all voting groups and major racial and ethnic groups.
Since 2020, legislation affecting voting has taken on new importance in state legislatures across the country. Hundreds of bills have been introduced by state legislators regarding voter access and the electoral process. In federal elections, you can vote if you are a U.S. citizen, meet your state's residency requirements, are 18 years old on or before Election Day, and are registered. Non-citizens, including permanent legal residents, cannot vote in federal elections (although some state and local elections allow it). Although rules differ in each state, some people with felony convictions or who are currently serving time cannot vote. Some people who are mentally incapacitated are not extended voting privileges. Local election officials will confirm eligibility if you are unregistered and have questions.
Having registered, it is important to keep one's current address and party affiliation updated with local officials. During the course of a campaign, you should familiarize yourself with the candidates and issues. On Election Day, know the location of your polling place and hours of operation, and bring proper identification to the polling station. Workers at polling places will instruct you on operating voting equipment if you are unfamiliar with it. Respecting the privacy of other voters and treating precinct workers courteously are important aspects of the process.
Having outlined your responsibilities, what are your rights as a voter? Many states, such as Florida, have Voters Bill of Rights codified into law.
Each registered voter has the right to vote and have his or her vote accurately counted. If an individual is in line when the polls close, that voter is still allowed to cast a ballot. It is also your right to ask for assistance in voting. In some states, you may receive up to two replacement ballots if you make a mistake prior to submitting your ballot. If your registration or identity is challenged, you have the right to cast a provisional ballot.
According to a 2021 Pew Research Center survey, 57 percent of Americans say voting is "a fundamental right for every adult U.S. citizen and should not be restricted in any way." Forty-two percent say that "voting is a privilege that comes with responsibilities and can be limited if adult U.S. citizens don't meet some requirements." Black, Hispanic, and Asian American adults are more likely than White adults to say voting is a "fundamental right." Younger Americans say it is a right, while older voters say it is a privilege. Those with higher levels of education are somewhat more likely than those with less education to take the view that voting is a right rather than a privilege. Whether viewed as a right or a privilege, the American voters in the 2022 midterm elections will be more likely than not to make their voices heard by casting their ballots.
As you plan for the 2022 midterm elections, consider these words proclaimed by Daniel, "Blessed be the name of God forever and ever, to whom belong wisdom and might. He changes times and seasons, he removes kings and sets up kings; he gives wisdom to the wise and knowledge to those who have understanding; he reveals deep and hidden things; he knows what is in the darkness and light dwells with him" (Daniel 2:20-22).
How then should we pray?
For a clear understanding of the candidates and their positions on issues.
That the candidates accurately represent their platforms and governing ideologies.
For election and precinct workers as U.S. elections have increasingly become divisive.
For God to accomplish His purpose through the outcomes of the American midterm elections.
That upstanding and godly men and women would be elected to federal, state, and local offices.