Today, President Joe Biden will be signing the Sergeant First Class Heath Robinson Honoring our Promises to Address Comprehensive Toxics Act of 2022 into law. He will also discuss the impact this legislation will have on the healthcare of veterans.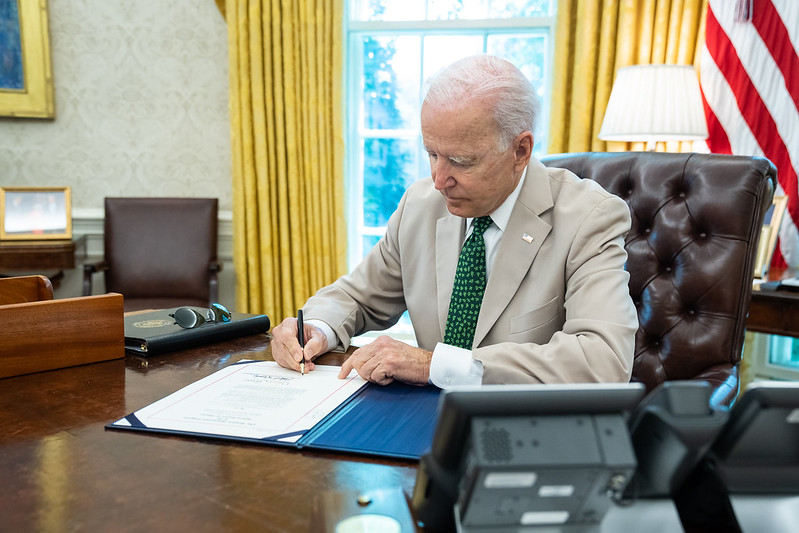 President Joe Biden and First Lady Jill Biden are traveling to Kiawah Island, South Carolina for vacation. The president has no public events scheduled on his agenda for the day.
Secretary of State Antony Blinken is in the Democratic Republic of Congo this morning. He will be traveling from there to Rwanda.
State Department spokesman Ned Price said, "The Secretary will focus on the role the government of Rwanda can play in reducing tensions and ongoing violence in eastern DRC. He will also raise democracy and human rights concerns, including transnational repression, limiting space for dissent and political opposition, and the wrongful detention of U.S. Lawful Permanent Resident Paul Rusesabagina."
As the Lord Leads, Pray with Us…
For the president and his administration as they seek to care for veterans who have been exposed to airborne toxins.
For safety for the president and first lady as they head to South Carolina for vacation.
For safe travels for Secretary of State Blinken as he departs the Congo for Rwanda.
For wisdom for the secretary of state as he meets with Rwandan heads of state and other ministers.