House Speaker Nancy Pelosi is in Taipei City, Taiwan. She stated that she will be meeting with President Tsai Ing-wen and Taiwanese legislators today "reaffirming our support for our partner and on promoting our shared interests, including advancing a free and open Indo-Pacific region."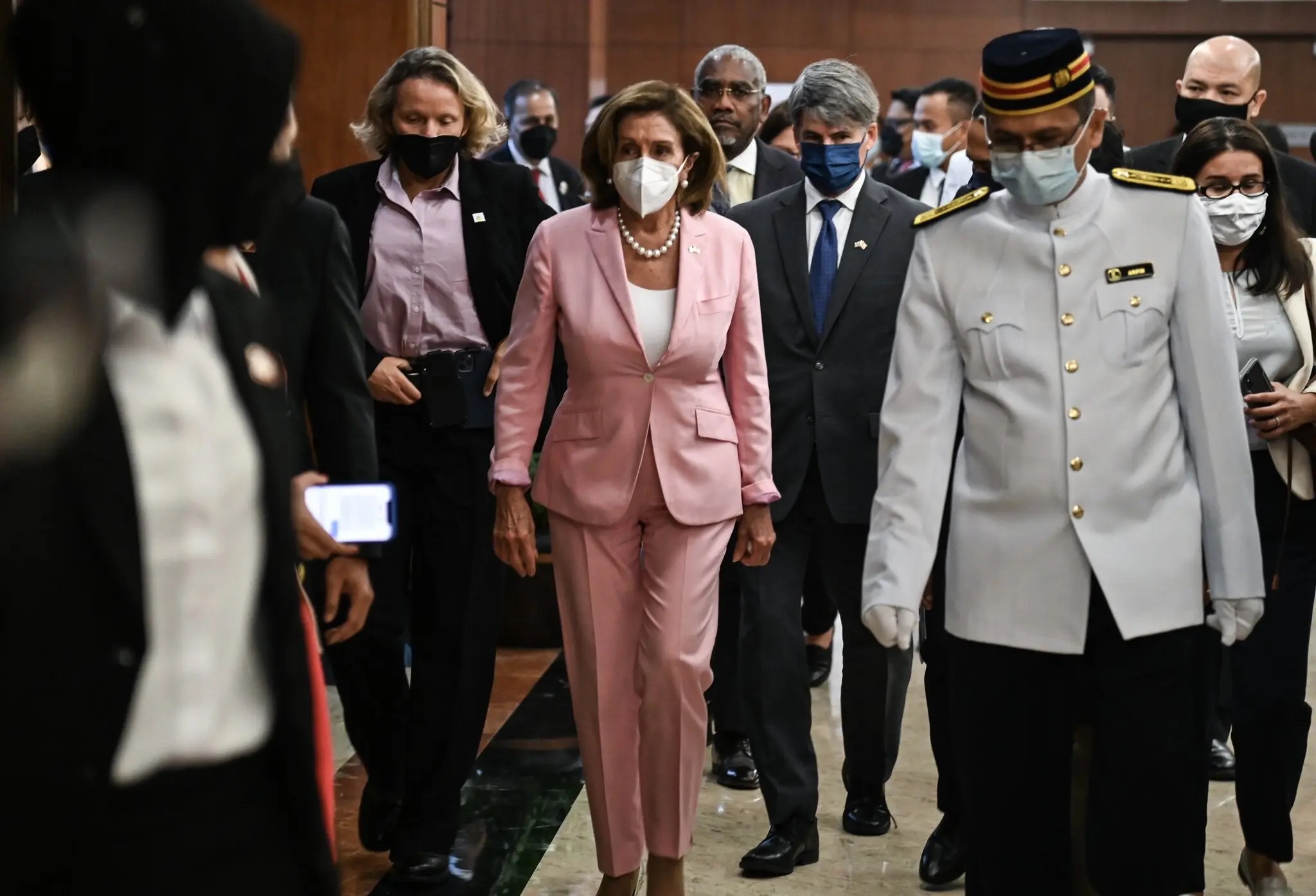 Despite warnings and threats from China prior to her trip, Speaker Pelosi stated, "America's solidarity with the 23 million people of Taiwan is more important today than ever, as the world faces a choice between autocracy and democracy."
Positioned third in the presidential line of succession, Speaker Pelosi is the highest official to visit Taiwan since then-House Speaker Newt Gingrich traveled to the island nation in 1997. The former speaker's trip was reported predicated on his visiting other Asian capitals, including Beijing, before going to Taipei.
Secretary of State Antony Blinken is in Phnom Penh, Cambodia, today. He will participate in bilateral meetings with Cambodian Prime Minister Hun Sen and Deputy Prime Minister and Foreign Minister Prak Sokhonn.  Spokesman Ned Price stated that Secretary Blinken will "emphasize the United States' commitment to ASEAN centrality and successful implementation of the ASEAN Outlook on the Indo-Pacific. He will also address the COVID-19 pandemic, economic cooperation, the fight against climate change, the crisis in Burma, and Russia's war in Ukraine."
President Joe Biden has continued to test positive for the coronavirus so the events that were on the president's agenda for this week have been postponed or transitioned to virtual events. The physician to the President Dr. Kevin O'Connor stated on Tuesday, "The President continues to feel well, though he is experiencing a bit of a return of a loose cough. He remains fever-free and in good spirits."
Today, the president will be speaking virtually at the initial meeting of the interagency Task Force on Reproductive Healthcare Access.
As the Lord Leads, Pray with Us…
For the safety of Speaker Pelosi and the Taiwan president and legislators as they meet together today.
For wisdom for Secretary of State Blinken as he meets with the Cambodian prime minister and foreign minister.
For healing for the president from the coronavirus.
For the president and his administration to have their hearts touched by God regarding the termination of life in the womb.