Today, President Joe Biden is in Germany to take part in the G7 Summit and will meet with NATO partners. Coordinator for Strategic Communications at the National Security Council John Kirby announced that the president would first meet with German Chancellor Olaf Scholz and that "they'll continue to closely coordinate, as they have been, on supporting Ukraine, holding Russia accountable, and, of course, other important priorities between the two of us."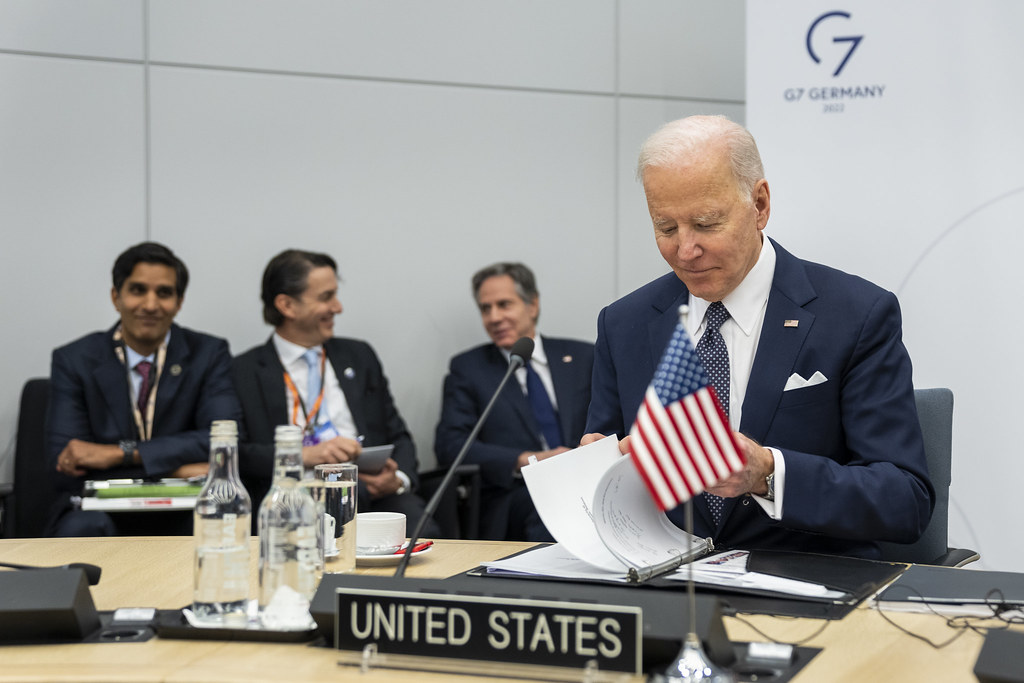 During the first day of the summit, the president will focus on boosting global economic growth, addressing the rise in consumer prices, supply chain disruptions, and other issues "exacerbated by this war in Ukraine," Coordinator Kirby added.
In the afternoon, the president will join other G7 leaders as they formally launch the Global Infrastructure Partnership. Coordinator Kirby called it "an alternative to infrastructure models that sell debt traps to low- and middle-income partner countries, and advance U.S. economic competitiveness and our national security."
As the Lord Leads, Pray with Us…
For God to guide the president and for God's will to be accomplished through the G7 leaders.
For the world leaders to seek God's wisdom and direction as they make decisions that have global implications.
For safety for the president and first lady as they travel.