Today, President Joe Biden will meet with administration officials to discuss the continuing U.S. response to the Russian invasion of Ukraine. Officials from multiple departments, including Defense and State, are expected to take part in the presidential meetings.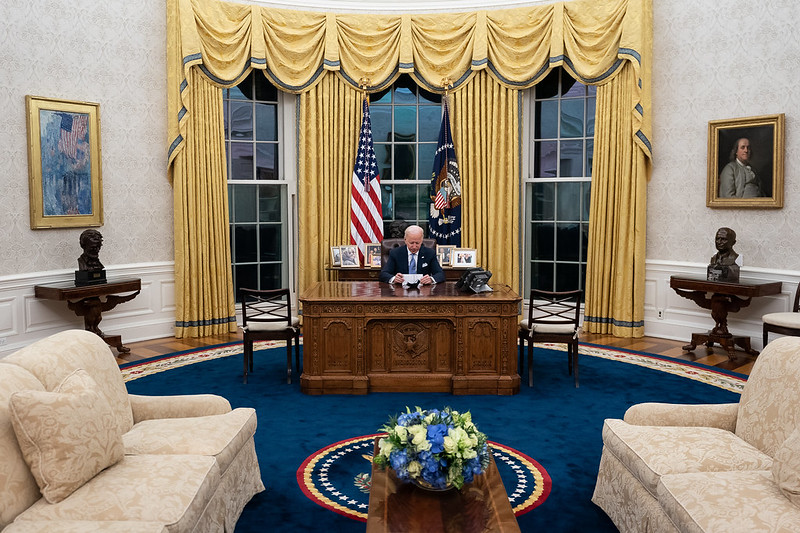 As the conflict in Ukraine continues to escalate, administration heads are also considering banning Russian oil imports. Secretary of State Antony Blinken said on Sunday, "We are now talking to our European partners and allies to look in a coordinated way at the prospect of banning the import of Russian oil while making sure that there is still an appropriate supply of oil on world markets."
Members of Congress have voiced support for both banning Russian oil imports and for increasing U.S. energy production. Speaker of the House Nancy Pelosi said over the weekend, "The House is currently exploring strong legislation that will further isolate Russia from the global economy."
Senator Marco Rubio called for the nation to increase its energy output, "We have more than enough ability in this country to produce enough oil to make up for the percentage we buy from Russia." He added that the U.S. could even ramp up production to provide for European partners who currently depended on Russia.
As the Lord Leads, Pray with Us…
For God to guide the decisions and steps of the president and administration officials as they evaluate further sanctions.
For God to be at work through the president and world leaders to bring about an end to the conflict in Ukraine.
For the president to prayerfully seek God's wisdom in every decision that he makes this week.