President Joe Biden is at his home in Wilmington, Delaware, today. He will be holding a call with Vice President Kamala Harris and members of the National Security Council to receive updates on the Russian invasion of Ukraine. The president has no public events scheduled on his agenda for the day.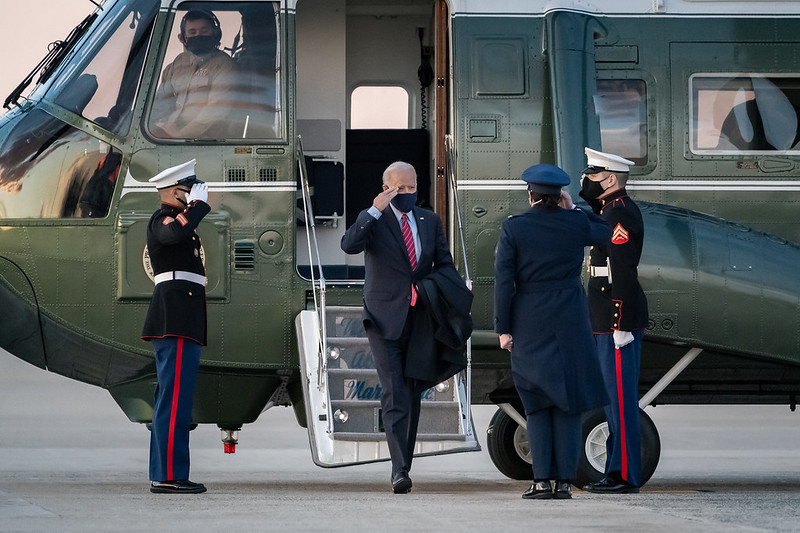 President Biden spoke with Ukraine President Volodymyr Zelenskyy after the NATO virtual summit on Friday morning. The president stated, "I commended the brave actions of the Ukrainian people who were fighting to defend their country. I also conveyed ongoing economic, humanitarian, and security support being provided by the United States as well as our continued efforts to rally other countries to provide similar assistance."
On Friday afternoon, the president announced his nomination of Judge Ketanji Brown Jackson, who has been serving as a U.S. District Judge for the District of Columbia, for associate justice of the Supreme Court to fill the vacancy that will be created when Justice Stephen Breyer retires at the end of the court's current term.
White House Press Secretary Jen Psaki stated, "A former clerk for Justice Breyer, Judge Jackson has broad experience across the legal profession – as a federal appellate judge, a federal district court judge, a member of the U.S. Sentencing Commission, an attorney in private practice, and as a federal public defender."
As the Lord Leads, Pray with Us…
For President Biden to seek the Lord's direction as he speaks and meets with foreign heads of state.
For discernment for Defense Secretary Austin as additional U.S. troops are deployed to Eastern Europe.
For Secretary Blinken as he oversees diplomatic efforts surrounding Russia, China, and Iran.