Today, Vice President Kamala Harris is meeting with Ukrainian President Volodymyr Zelenskyy in Germany. She will meet with German Chancellor Olaf Scholz as well. The vice president will also deliver a speech to the Munich Security Conference.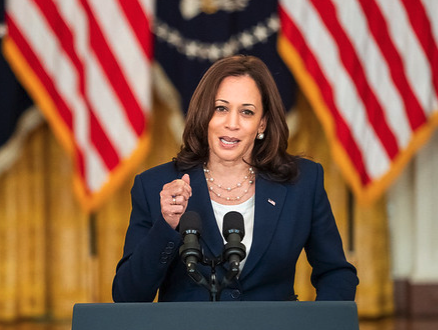 A White House official stated the vice president "will be addressing the situation on Ukraine's border and the threat of Russian aggression and the latest state of play in what obviously has been [and] remains a fluid situation."
The senior administration official said, "Her speech will also focus on reassuring our allies and partners of our commitments and how we're committed to bolstering NATO and reinforcing our allies in the face of Russian aggression."
The official added, "The Vice President will underscore how that unity is a source of strength that will allow us to respond swiftly and severely to any further Russian aggression."
President Joe Biden remains at the White House today. He has no public events scheduled on his agenda at this time.
As the Lord Leads, Pray with Us…
For the vice president as she meets with President Zelenskyy and Chancellor Scholz.
For God to accomplish His purpose through the vice president's meetings and speech at the Munich Security Conference.
For discernment for the president, vice president, and secretary of state as they address the situation in Eastern Europe.