President Joe Biden is traveling to Cleveland and Lorain, Ohio, today. White House Press Secretary Jen Psaki said ahead of the trip that the president will "deliver remarks on how the Bipartisan Infrastructure Law delivers for the American people by investing in clean-up and restoration efforts in the Great Lakes region and surrounding waterways." She added, "These investments will allow for a major acceleration of progress that will deliver significant environmental, economic, health, and recreational benefits for communities throughout the region, including helping people in the community access clean water."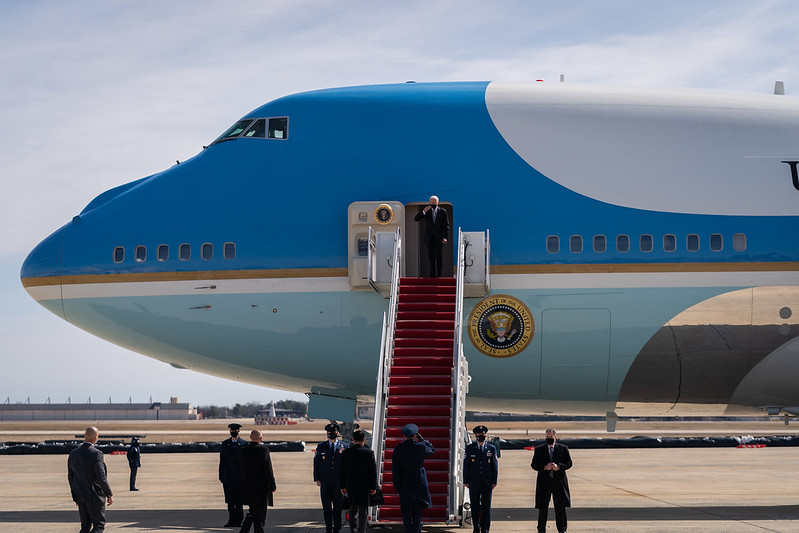 Also today, Vice President Kamala Harris is traveling to Munich, Germany, where she will take part in meetings with European allies and partners to discuss the ongoing tensions between Russia and Ukraine. "The vice president is leading the U.S. delegation to the Munich Security Conference this year as a resounding signal that engagement with our Allies and partners is an absolutely critical part of our overall diplomacy and our approach to this situation," the White House said on Wednesday.
According to senior administration officials, the U.S. and allies "will continue to pursue diplomacy over the coming days while being prepared to respond swiftly and decisively if Russia chooses to launch a new attack on Ukraine."
As the Lord Leads, Pray with Us…
For the president as he meets with residents from Ohio today.
For God to be at work through the vice president and the U.S. delegation to Munich in order to bring peace to Europe.
For safety for the president and vice president as they travel.