President Joe Biden and First Lady Jill Biden are remaining in Wilmington, Delaware, for the Martin Luther King, Jr., federal holiday. On Sunday, the president and first lady traveled to Philadelphia, Pennsylvania, and met with volunteers at a food bank and joined the staff in packing boxes for those in need. They are back at their residence today.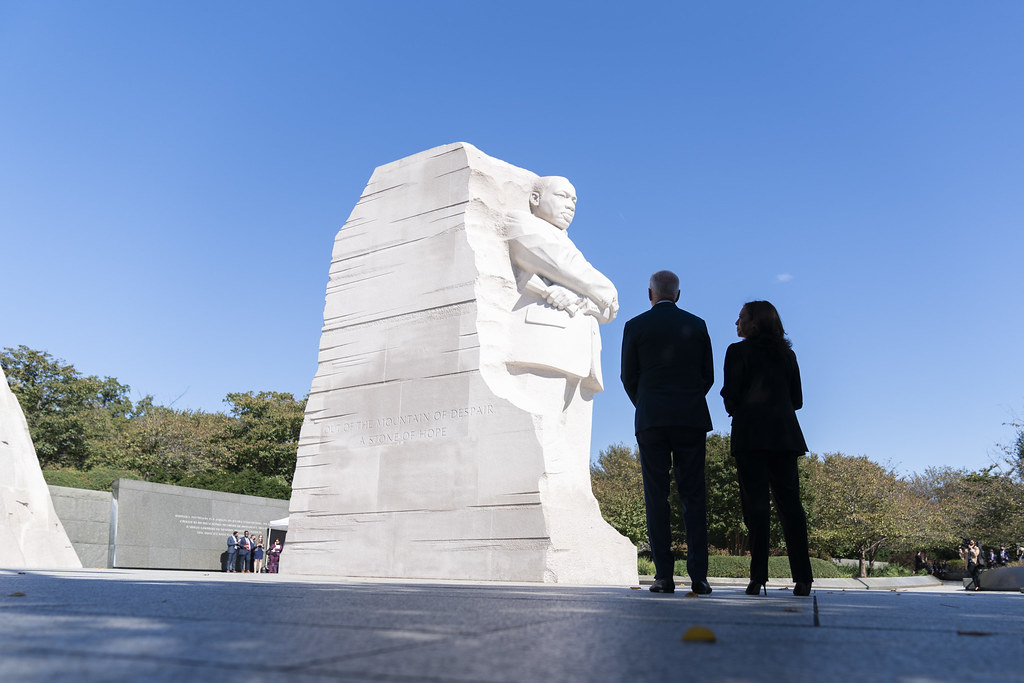 When speaking about Martin Luther King Jr., the president said, "On this day, we reflect on the legacy of a man who issued a call to the conscience of our Nation and our world." He spoke about the legacy of Dr. King and added that America is continuing to strive towards that dream, "To bring justice where there is injustice, freedom where there is oppression, peace where there is violence, and opportunity where there is poverty."
"He reminded us that we have a duty to uphold our founding ideals and work to perfect our Union," the president said. "We all must find the courage to keep pushing forward in our struggle to realize Dr. King's dream for a freer, fairer, and more just society."
As the Lord Leads, Pray with Us…
For the legacy of Dr. Martin Luther King Jr. to help shape a nation that honors and glorifies God in how American's love their fellow citizens and equals.
For President Biden as he and those in his administration work to craft policies to achieve those values.
For wisdom for the president and all administration officials as they prepare for the week ahead.