President Joe Biden and the first family are remaining at their Wilmington, Delaware, residence. As part of the New Year's Federal holiday, the president is expected to stay in Delaware while he prepares for the week ahead. They have no public events on their schedule at this time.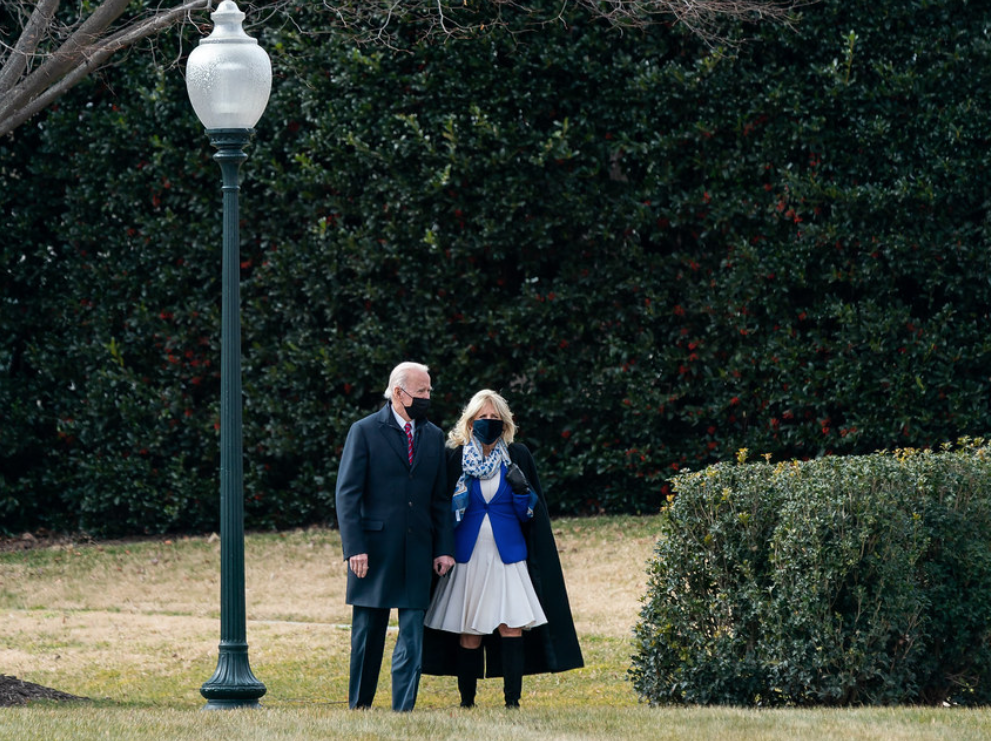 Following the president's call with Ukraine's President Volodymyr Zelenskyy, White House Press Secretary Jen Psaki said, "President Biden made clear that the United States and its allies and partners will respond decisively if Russia further invades Ukraine." She added, "He reaffirmed the United States' commitment to Ukraine's sovereignty and territorial integrity. He also expressed support for confidence-building measures to de-escalate tensions in Donbas and active diplomacy to advance the implementation of the Minsk Agreements, in support of the Normandy Format."
The president is expected to continue working with administration officials as the U.S. prepares for talks in the coming weeks between the NATO, OSCE, and Russia.
As the Lord Leads, Pray with Us…
For God to be at work through the president as he prepares for the new year.
For God to guide and direct administration officials as they prepare for the meetings between the U.S. and its partners and Russia.
For God's hand of protection to cover all U.S. forces serving abroad in Europe as they prepare in the face of increased tensions.