President Joe Biden will host a conference call today with state governors and the White House Coronavirus Response Team regarding the Omicron variant of COVID-19.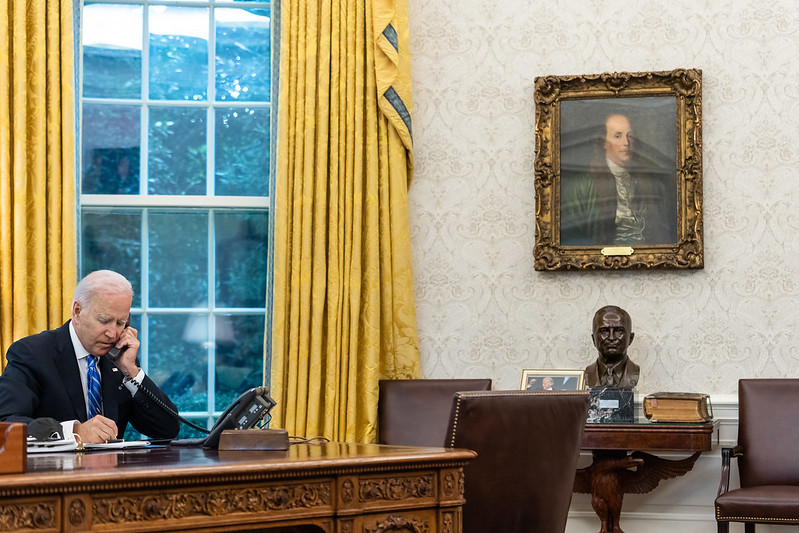 The current surge has had a divergent impact upon economic industries. While airlines canceled hundreds of flights due to the coronavirus in the past fews days, projections on Christmas shopping purchases are estimated to have risen faster than they have in over a decade.
President Biden stated this past week, "While COVID has been a tough adversary, we've shown that we're tougher — tougher because we have the power of science and vaccines that prevent illness and save lives, and tougher because of our resolve."
He added, "Thanks to the progress on vaccinations this fall, we've gone from nearly 90 million adults in July who had not even started their vaccination process to fewer than 40 million today." The president concluded, "We should all be concerned about Omicron but not panicked."
As the Lord Leads, Pray with Us…
For wisdom for the president and the White House Response Team as they propose solutions to Covid-related issues facing the states.
For discernment for governors as they participate in the call with the president.
For officials of the CDC and FDA as they assess the most effective treatments and therapies, for the coronavirus and other illnesses and diseases.
For safe travels for the president and first lady as they leave the White House for their Rehoboth Beach home this evening.