Today, President Joe Biden will close out day 2 of the international virtual Summit for Democracy at the White House. Ahead of the summit, the president said, "No democracy is perfect, and no democracy is ever final. Every gain made, every barrier broken, is the result of determined, unceasing work." He also stated, "Democracy doesn't happen by accident. We have to defend it, fight for it, strengthen it, renew it."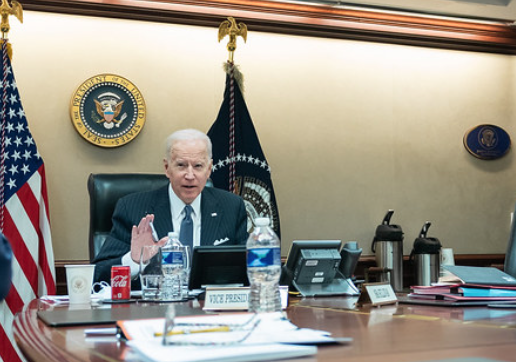 The State Department said regarding the need for the summit, "Democracy and human rights are under threat around the world. Democracies — whether in transition or established for decades — are confronting serious challenges from within and outside of their borders. Public distrust and the failure of governments to deliver equitable and sustainable economic and political progress has fueled political polarization and the rise of leaders who are undermining democratic norms and institutions."
The statement continued, "We have to prove democracy still works and can improve people's lives in tangible ways. To do that, democracies have to come together — to rejuvenate and improve our open, rights-respecting societies from within; to stand together in defending against threats from autocracies; and to show we can address the most pressing crises of our time. The Summit will provide an opportunity to reflect, listen, and learn, as well as to plan and act, so that we can build a shared foundation for global democratic renewal."
As the Lord Leads, Pray with Us…
For the president to seek God's direction as he closes the second day of the summit.
For God's purposes to be fulfilled in the governance of the United States and other countries around the world.
For discernment for the president, his advisors, global leaders, and others taking part in the summit.