Today, President Joe Biden is traveling to Woodstock, New Hampshire, to promote his newly passed infrastructure legislation, which he signed in a ceremony on Monday. The president has called the bill a "once in a generation investment."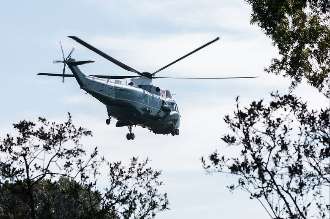 The president says it will address the repairing of roads and bridges, replacement of aging lead water pipes, and availability of affordable broadband internet access. He has tasked the secretaries of the Departments of Transportation, the Interior, Commerce, and Energy, as well as the administrator of the Environmental Protection Agency, to assist the administration in messenging to the American public what the bill provides and how it can be implemented.
President Biden said of the bill, "Generations from now, people will look back and know this is when America won the economic competition for the 21st Century."
As the Lord Leads, Pray with Us…
For safety for the president as he travels to New Hampshire.
For government officials as they seek to explain and implement the $1.2 trillion infrastructure package.
For members of Congress as the president's social spending legislation is debated and negotiated.