Today, President Joe Biden is traveling to Newark, New Jersey, to meet with state and local officials and residents and to discuss the ongoing efforts by the White House and Congress as part of both the infrastructure and spending bills.
As part of his visit, White House Press Secretary Jen Psaki said, "He will visit a school and one of the busiest railroad bridges in the country." She added that he will discuss the need for a state and federal partnership to overhaul the nation's infrastructure.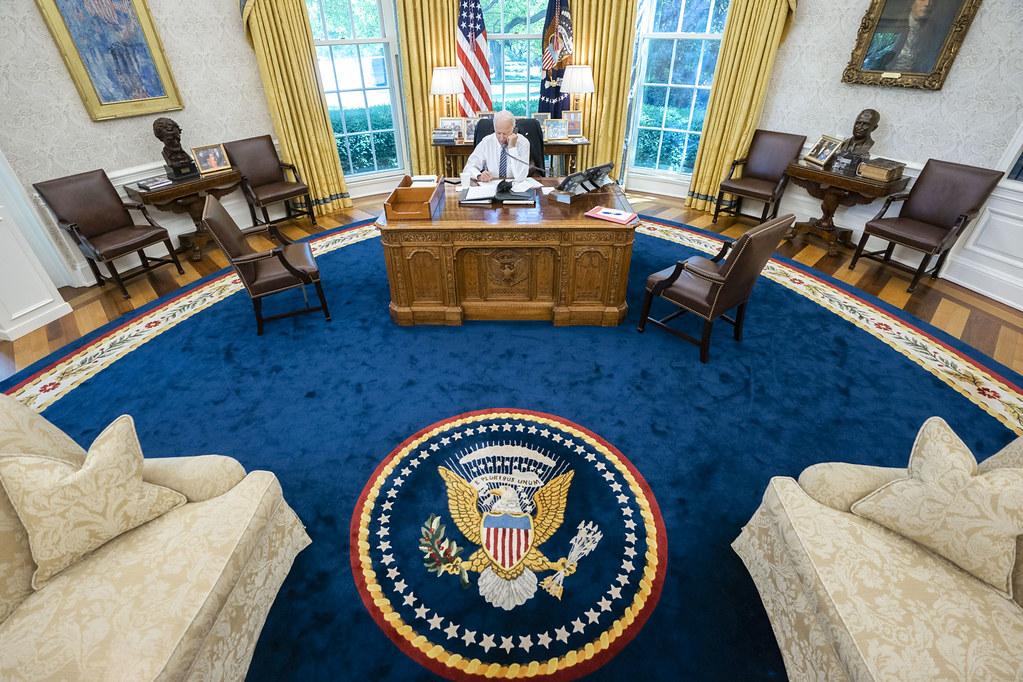 On Sunday, "The president hosted Leader Chuck Schumer and Senator Joe Manchin for breakfast at his home in Wilmington for what was a productive discussion," the press secretary added. As part of their discussions, they covered a variety of topics, "including equipping Americans to get back to work and making our economy deliver for the middle class — not just those at the top. They continued to make progress, will have their staffs work on follow-ups from the meeting, and agreed to stay in close touch with each other and the wide range of members who have worked hard on these negotiations."
The president is expected to spend a significant amount of his week in discussions with both the House and the Senate and his schedule is subject to change to allow for availability to meet with Congress.
As the Lord Leads, Pray with Us…
For wisdom for the president as he meets with Congressional leaders this week.
For God to guide and direct each member in Congress during their negotiations and as they determine how to vote in the coming days.
For God's will to be accomplished through the president today and this week.