President Joe Biden is remaining at his private residence in Wilmington, Delaware, today. He has no public events on his schedule at this time and is expected to return to the White House late Sunday evening or early Monday morning.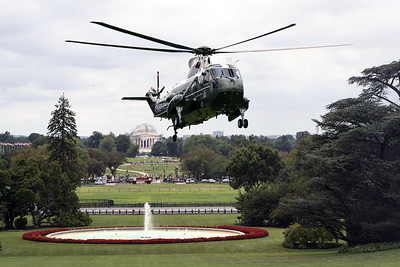 Ahead of Sunday, the president announced that October 24th was the 66th annual United Nations Day. "Emerging from the ashes of a devastating World War, countries around the world embarked on a shared mission: creating a rules-based international order, grounded in democratic values, to advance universal human rights, promote the peaceful settlement of disputes, and ensure adherence to international law," the president said in his address. "On United Nations Day, we celebrate the achievements of this bold declaration, reaffirm the inherent humanity that unites us, and renew our commitment to building a future that advances peace, dignity, and security for all."
The president added, "The United Nations remains critical to advancing our national security and foreign policy interests." He called on all fellow UN partners to "share the responsibility to recommit ourselves to the original vision and values enshrined in the United Nations Charter: freedom, equality, opportunity, and human dignity."
As the Lord Leads, Pray with Us…
For God's will to be accomplished in and through the president today.
For the president and administration officials to seek God's direction in all efforts with other UN partners.
For God to bring unity for the member nations of the UN as they work to tackle many global issues and that more people around the world would come to saving faith in Christ.