President Joe Biden is at his Wilmington, Delaware, home today. He has no public events scheduled at this time.
On Friday, the president authorized the secretary of state to provide assistance under the Migration and Refugee Assistance Act of 1962.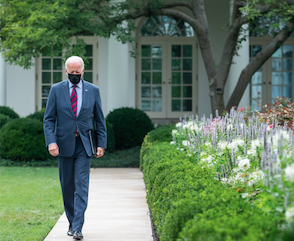 President Biden stated in a memorandum, "It is important to the national interest to furnish assistance under the MRAA in an amount not to exceed $976.1 million from the United States Emergency Refugee and Migration Assistance Fund for the purpose of meeting unexpected urgent refugee and migration needs to support Operation Allies Welcome and related efforts by the Department of State, including additional relocations of individuals at risk as a result of the situation in Afghanistan and related expenses.
The president continued, "Such assistance may be provided on a bilateral or multilateral basis as appropriate, including through contributions to international organizations and through funding to other nongovernmental organizations, governments, and United States departments and agencies."
As the Lord Leads, Pray with Us…
For the president and his advisors as assistance for migrants and refugees is authorized.
For customs and immigration officials as they process and settle evacuees from Afghanistan.
For the House speaker and Senate majority leader as negotiations continue on the president's spending bills.