Today, the White House will hold a press briefing on the status of the coronavirus and vaccinations efforts. On Monday, President Joe Biden received the Pfizer booster shot which the CDC recently recommended for those who fall in certain demographics.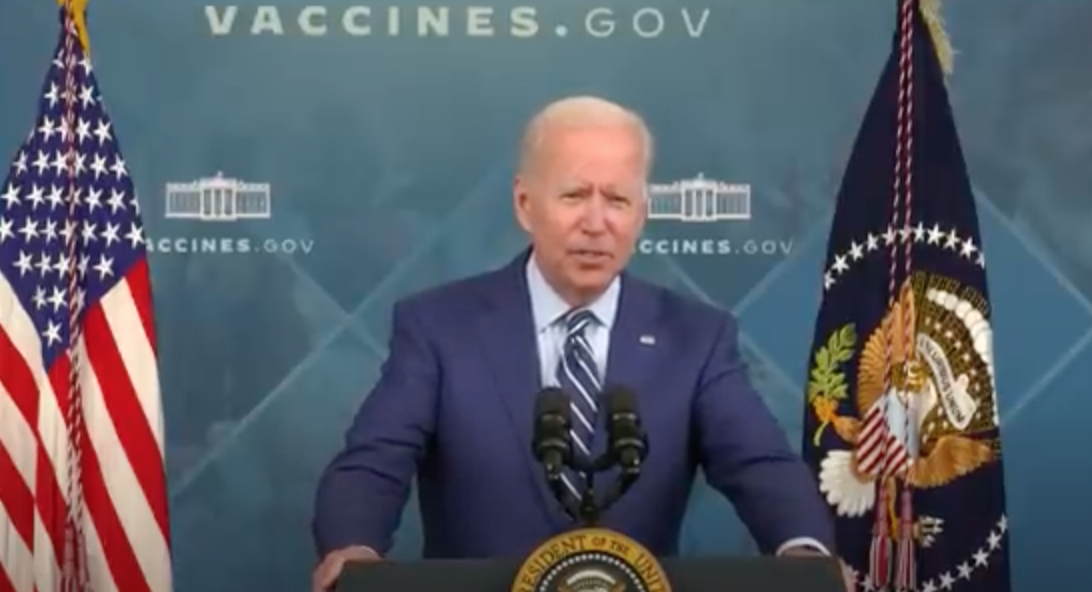 The president said of the booster, "You're eligible for a booster if it's been six months since your second Pfizer shot and if you fall into one of these categories: people over 65… adults with certain underlying health conditions like diabetes and obesity, and those who are at increased risk of COVID-19 because of where you work or where you live, like healthcare workers, teachers, first responders, grocery store clerks."
Congress is working intently on the bills that represent the president's agenda items this week. White House Press Secretary Psaki stated, "Included in these packages that the President is fighting to move forward on with leadership, we are working to lower the excruciatingly high cost of prescription drugs, which, by the way, over 80 percent of the American public supports." She continued, "We're also working to make historic investments in crumbling roads and bridges, which over 80 percent of Americans support."
President Biden has no public events for today on his agenda at this time.
As the Lord Leads, Pray with Us…
For the president and his advisors to seek God's wisdom as they continue to pursue COVID-19 mitigation measures.
For members of the House as the speaker brings the president's agenda items to the floor for negotiation and a vote.
For Majority Leader Schumer as he works to gain support for President Biden's policies and legislation.