President Joe Biden returned to the White House on Tuesday evening. Today, the president will receive an update from the White House Coronavirus Response Team and later speak about the progress against the virus and vaccination efforts.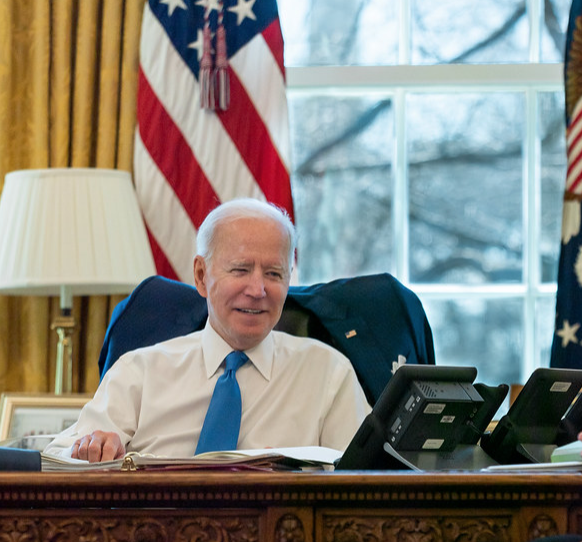 On Tuesday, National Security Advisor Jake Sullivan relayed regarding Afghanistan, "the President spoke with his military commanders for an operational briefing on the security at the Hamid Karzai International Airport, commonly known as HKAI.  He spoke with Secretary Austin, Chairman Milley, General McKenzie, Admiral Vasely, and myself.  The President was briefed that DOD personnel have now secured HKAI, HKAI is open, and U.S. military evacuation flights are taking off."
Mr. Sullivan continued, "Following this operational briefing with his military commanders, the President and the Vice President met by secure videoconference with their national security team to hear intelligence, security, and diplomatic updates on the evolving situation in Afghanistan. They discussed the status of ongoing evacuations of U.S. citizens, SIV applicants, and other vulnerable Afghans at risk, and how we would do this safely and efficiently."
He added, "These operations will continue in the coming days as we move to evacuate American citizens and Afghan nationals who worked with us, along with other vulnerable Afghans. We are engaging diplomatically, at the same time, with allies and regional countries and with the United Nations to address the situation in Afghanistan."
As the Lord Leads, Pray with Us…
For the president and military leaders as evacuation efforts continue in Afghanistan.
For President Biden and his advisors as they consider solutions to the many challenges facing the United States.
For wisdom for the administration as they seek mitigation methods against the Delta variant.