President Joe Biden is at his home in Wilmington, Delaware, today. He has no public events scheduled on his agenda at this time.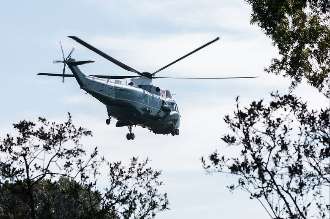 White House Press Secretary Jen Psaki stated on Friday, "Today, the Biden-Harris administration took additional steps to provide stability and relief to homeowners who are still feeling the economic effects of the COVID-19 pandemic.
HUD, USDA, and the VA announced details to help people with government-backed mortgages stay in their homes through monthly payment reductions and potential loan modifications."
The press secretary also spoke of the situation in Haiti, reporting that the U.S. delegation sent to attend the funeral of the Haitian president is safe and on their way back to the U.S. She stated, "We are deeply concerned about unrest in Haiti. In this critical moment, Haiti's leaders must come together to chart a united path that reflects the will of the Haitian people. We remain committed to supporting the people of Haiti in this challenging time."
As the Lord Leads, Pray with Us…
For President Biden and his administration as they determine priorities for the nation.
For U.S. financial officials as government mortgage reforms are implemented.
For discernment for the president and his advisors as they assess ways to support Haiti.