Today, President Joe Biden will attend the sessions of the G7 summit's first day. The group of 7 nations includes the United States, the United Kingdom, Canada, Germany, France, Japan, and Italy.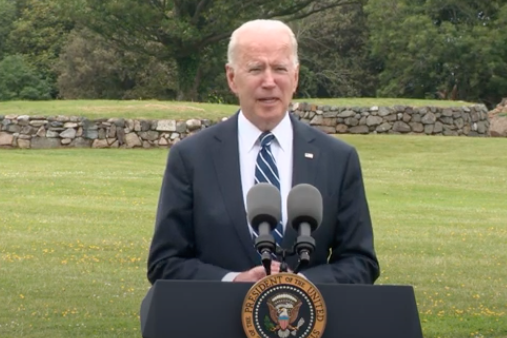 The president will seek to promote his policy priorities regarding the economy, climate, and global alliances. He is expected to meet bilaterally with leaders between sessions.
On Thursday, President Biden spoke about the COVID vaccine doses that would be shared internationally by the United States. He said, "Just as the American economy is recovering, it is in all of our interests to have the global economy begin to recover as well. And that won't happen unless we can get the pandemic under control worldwide."
The president continued, "The United States will purchase a half a billion doses of Pfizer COVID-19 vaccine to donate to nearly 100 nations that are in dire need in the fight against this pandemic."
As the Lord Leads, Pray with Us…
For discernment for the president as he meets with other G7 leaders.
For President Biden to seek God's guidance as he promotes his policies.
For God's purposes to be accomplished during the summit.