---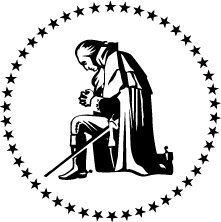 The Presidential Prayer Team
Office of the President
May 27, 2021
Surrounded
Dear Members,
Do you ever wonder if prayer is enough? A few members recently shared that there are times when they feel so surrounded or overwhelmed by negative news or circumstances in their lives, it feels like God is not answering. It feels to them like prayer just isn't working. From our limited earthly perspective, it can certainly seem that way sometimes. Yet God is in control and His plans are great (Proverbs 19:21). He calls us to trust Him and to do our part for His glory. When we pray, we should center our longings and petitions as Jesus did: "Father, Your will be done" (Matthew 6:9-10).
  Surrounded is a popular praise and worship song from Michael W. Smith. In it, he reminds us that when we feel hopeless or when we feel surrounded and defeated, life's battles are fought and won through praise and prayer. This is because we are actually saved and surrounded by God. God is with us always. The message is simple and powerful… so great that you cannot measure it! Prayer is God's second greatest gift to His creation and it connects us to Him once we have received His greatest gift: Salvation. Both are given freely and are for everyone. And as the song says, when you pray and praise Him, He surrounds you in a remarkable way with His love, grace, and strength.
And this is the confidence that we have toward him, that if we ask anything according to his will he hears us. And if we know that he hears us in whatever we ask, we know that we have the requests that we have asked of him. 1 John 5:14-15
  Spending time in prayer will draw you closer to God, strengthening your relationship and your understanding of His perfect plan. When you close your prayers with "Amen," you are saying "I agree" and affirming that you are seeking to obey God in accordance with His will. With any obstacle, hardship, or unknown circumstance that you face, you can rest easy and know that you can bring it to Him (1 Peter 5:7). He may not tell you His entire plan, but you can be confident in His promise and desire to bless you.
 God has already determined the victorious outcome. By putting your trust in Him, He will walk beside you, and you can bear witness to His glory.
  As we work to educate, encourage, and bring prayer for our nation, thank you for being a part of this ministry for prayer.
God never stops hearing us, so let's keep praying!
Jim Bolthouse
President
P.S. You have this powerful gift of prayer–what are you doing with it? Do not allow the preciousness of it to be lost on you. Ask Him today to plant seeds of hope and a desire for prayer in your heart.
---
SUMMER EDITION JOURNAL
Pray for over 900 leaders, be encouraged by topical prayer points, be informed with leader bios, and be enriched through scripture as you write down your own thoughts and prayers each day in this National Leadership Prayer Journal.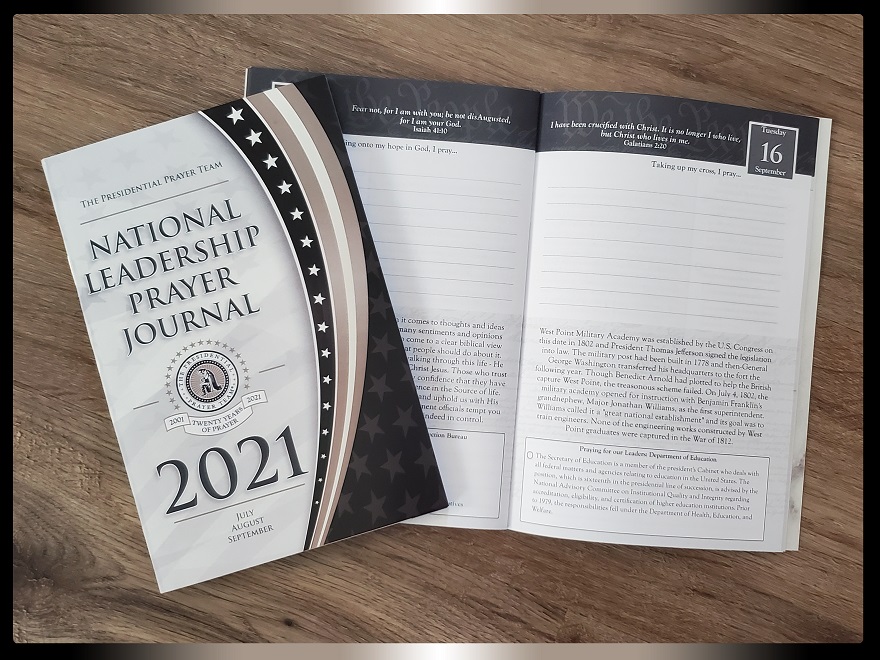 Thousands of fellow prayer warriors for America are using it every day. Request now for this summer edition containing July, August, and September 2021. Shipping starts soon!
---
Share
If this letter has ministered and encouraged you, please share it with others who may need these supportive words.

Clicking will open a pre-written email in your default email app. Simply add a friend or family member's email address, add any personal comments, and hit send!

Or share us on social media:
---
Donate
---