On Saturday, President Joe Biden spoke with Prime Minister Benjamin Netanyahu of Israel and Palestinian Authority President Mahmoud Abbas in separate phone calls. The calls came as the U.S. and world leaders monitor the recent barrage of rocket attacks by Hamas on Israel. According to White House Press Secretary Jen Psaki, when speaking with Prime Minister Netanyahu, "The president reaffirmed his strong support for Israel's right to defend itself against rocket attacks from Hamas and other terrorist groups in Gaza. He condemned these indiscriminate attacks against towns and cities across Israel." In addition, "They discussed the current tensions in Jerusalem and expressed their shared desire for Jerusalem to be a place of peaceful coexistence for people of all faiths and backgrounds," Secretary Psaki said.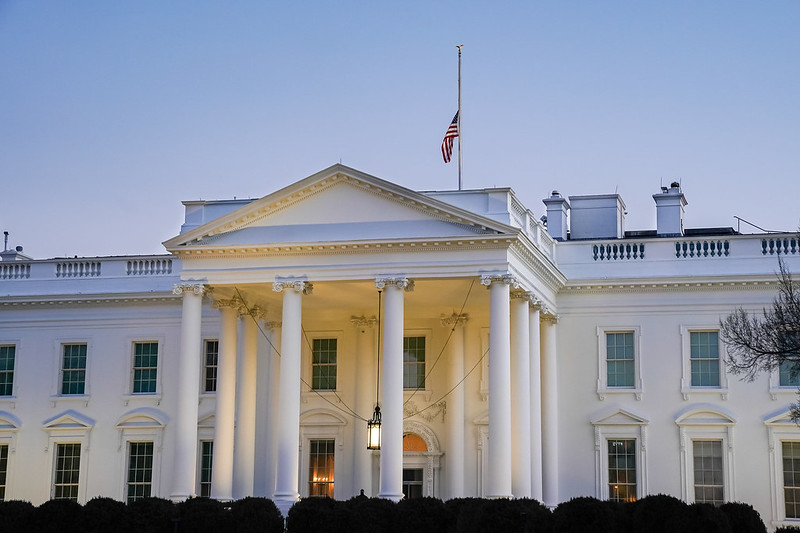 As part of President Biden's call with President Abbas, Secretary Psaki added that the president "stressed the need for Hamas to cease firing rockets into Israel," and added that diplomacy, open negotiations, peace, and stability in the region are required to "enable the Palestinian people to enjoy the dignity, security, freedom, and economic opportunity that they deserve."
The president and first lady are expected to return to the White House this evening after spending their weekend in Wilmington, Delaware.
As the Lord Leads, Pray with Us…
For the president and administration officials to seek God's wisdom in how to work with Israel and Palestine to aid in de-escalating the violence.
For God to bring about transformative peace between Israel, Palestine, and the surrounding nations.
For the president as he prepares for the week ahead.