Today, Veterans Affairs Secretary Denis McDonough will accompany President Joe Biden on a visit to the VA Medical Facility in Washington, D.C. The center is a COVID-19 vaccination site, which Secretary McDonough visited immediately upon assuming his current role.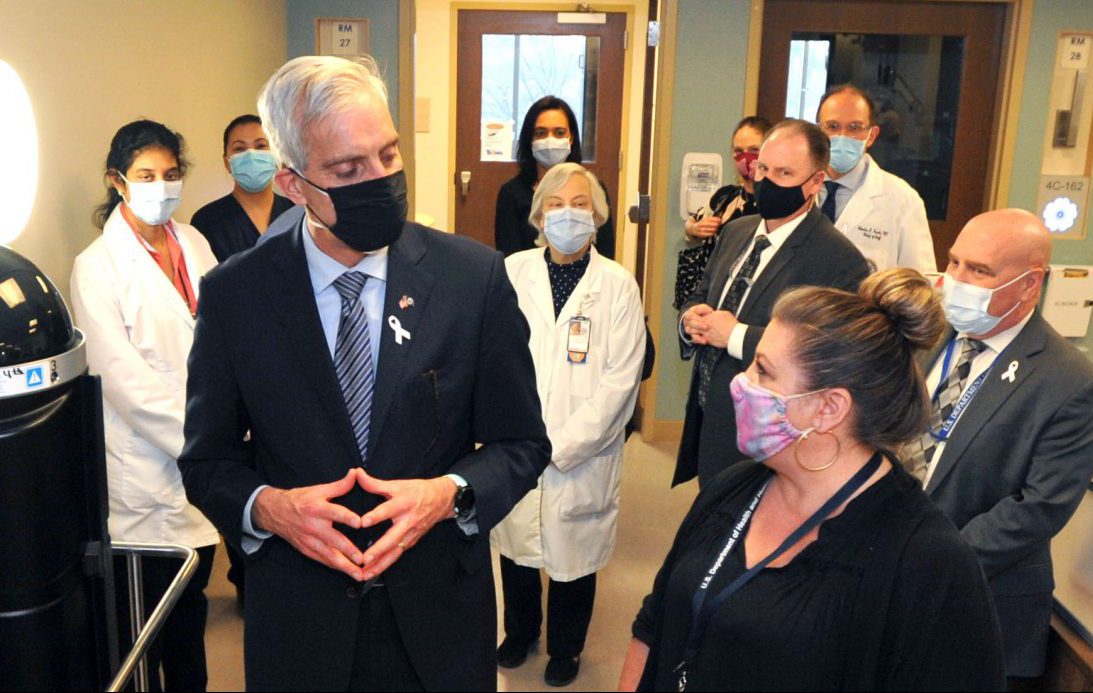 The VA secretary said of his initial tour, "I came away from that visit both inspired and impressed. From the medical support assistants working tirelessly to schedule COVID vaccinations to the pharmacists trying to get the maximum number of doses from every vial to the providers putting 'shots in arms,' their dedication to excellence and their care for their Veterans was readily apparent at every turn."
Secretary McDonough continued, "It was particularly moving to hear that providers who have been working in the COVID-19 ward are now being afforded the opportunity to work in the vaccine clinic as a form of respite and renewal. Caring for COVID-19 inpatients in such an intense setting can be draining for the provider due to the severity of symptoms their patients face as well as the risk to their own lives. Giving vaccinations affords them the vital opportunity to 'see the light at the end of the tunnel' after a long hard year."
As the Lord Leads, Pray with Us…
For the president and Veterans Affairs secretary to be an encouragement to the VA medical center staff.
For God to guide President Joe Biden in the most effective strategy to beat the pandemic.
For healing for the veterans who have been wounded on active duty and for protection for military personnel from the virus.