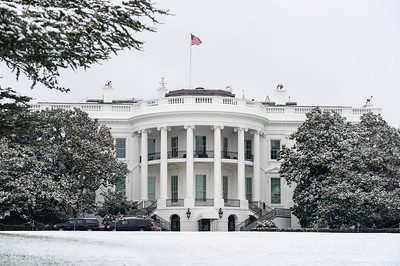 As administration officials prepare for the week ahead, White House Press Secretary Jen Psaki said that President Joe Biden will be meeting with Canada's Prime Minister Justin Trudeau. Their virtual meeting is expected to focus heavily on the shared interests as part of NATO alliance between the U.S. and Canada. In addition, "the meeting will be an opportunity for the two leaders to review joint efforts in areas of mutual interest such as the COVID-19 response, climate change, and the economic ties that bind our countries, as well as the deep people-to-people bonds we share," Secretary Psaki added.
Late on Friday, National Security Advisor Jake Sullivan spoke with Permanent Under-Secretary of State at the Danish Prime Minister's Office Jean-Charles Ellermann-Kingombe regarding similar shared interests between the U.S. and Denmark. NSC Spokesperson Emily Horne said that the two leaders expressed "appreciation for the strong relationship between the United States and the Kingdom of Denmark." In addition, "They agreed to work together on addressing the climate crisis and to coordinate on shared foreign policy priorities, including China and common interests in the Arctic and High North." Spokesperson Horne said.
As the Lord Leads, Pray with Us…
For the president and administration officials to seek guidance from God as they prepare for the week ahead.
For God to shape and mold the heart of the president to accomplish His will for America.
For God to strengthen and encourage the president this Sunday.