The president's administration reestablished the White House Office of Faith-Based and Neighborhood Partnerships on Sunday. The White House announced the commitment to promote "partnerships with faith-based and neighborhood organizations to help people in need." The statement named Melissa Rogers as Executive Director and Josh Dickson as Deputy Director of the office.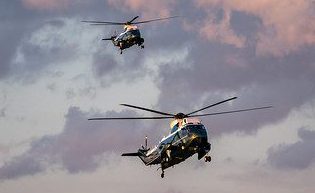 President Joe Biden also approved an emergency declaration for the state of Texas on Sunday. Severe winter storms have hit the state hard in the past few days. The president stated his authorization of FEMA "to coordinate all disaster relief efforts which have the purpose of alleviating the hardship and suffering caused by the emergency on the local population, and to provide appropriate assistance for required emergency measures… to save lives and to protect property and public health and safety, and to lessen or avert the threat of a catastrophe in all 254 Texas counties."
The president and first lady are expected to return to Washington, D.C. from Camp David this afternoon.
As the Lord Leads, Pray with Us…
For God to work through the directors of the White House Faith-Based and Neighborhood Partnerships office.
For FEMA officials as they follow the president's directive to assist the communities of Texas.
For God to protect the president and first lady as they return to the White House today.