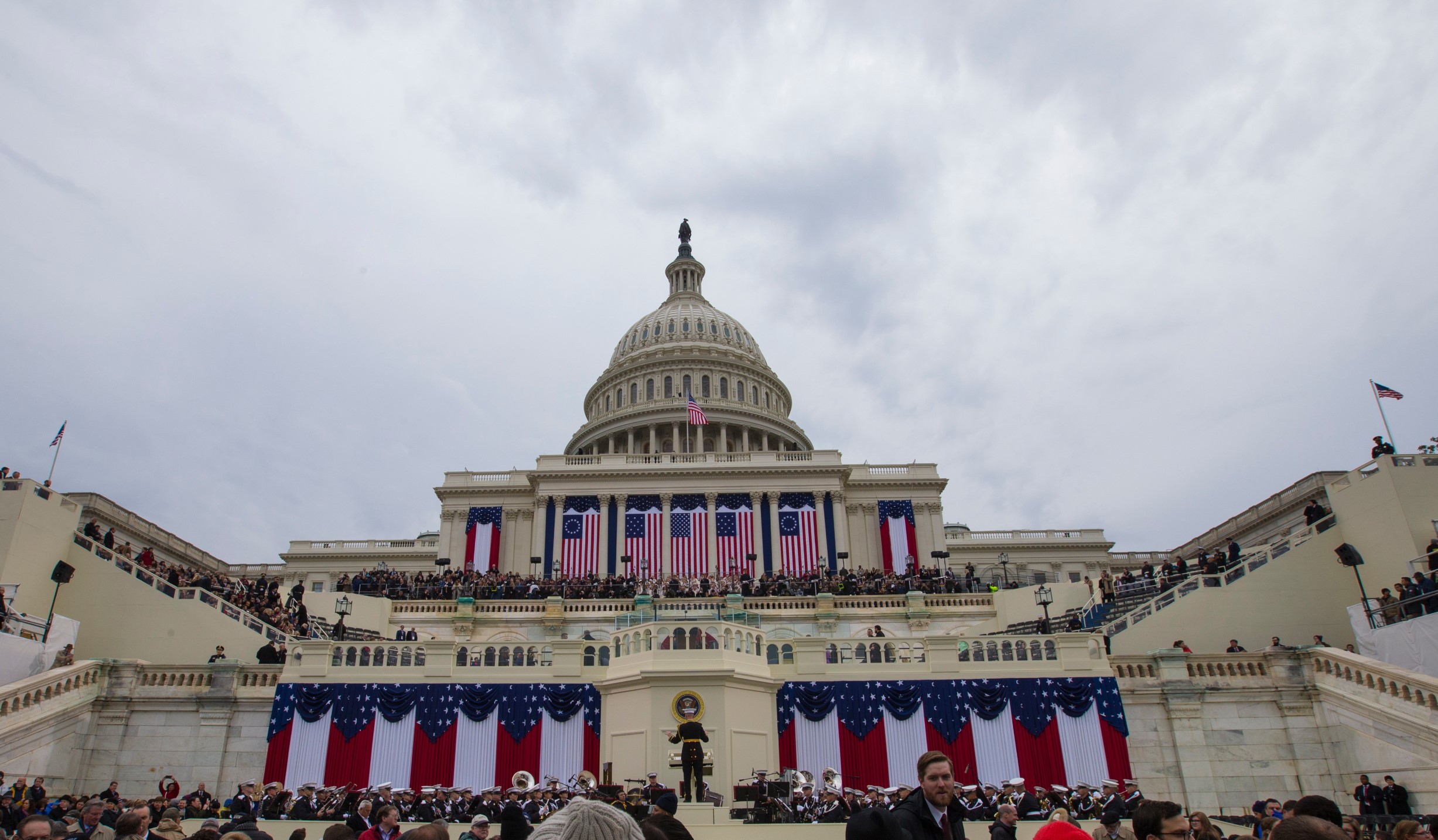 Today is Inauguration Day. At 12 PM Eastern Time, Joseph Robinette Biden Jr. will be sworn-in as the 46th president of the United States on the steps of the U.S. Capitol Building in Washington, D.C. Due to ongoing COVID-19 concerns and restrictions in place on large crowds within the capital, in lieu of attendees, nearly 200,000 American, state, and U.S. territory flags have been planted on the National Mall. These flags represent those who might have attended under normal circumstances.
Chief Justice of the United States Supreme Court John Roberts will lead Joe Biden in taking the oath of office. Members of Congress, Federal Judges, and several former U.S. presidents and vice presidents will attend the ceremony, but they will do so in a limited capacity in order to follow strict social distancing protocols.
45th President Donald John Trump and First Lady Melania Trump will take part in a farewell event at Joint Base Andrews before transitioning back into private life away from the White House. They are traveling to their Mar-a-Lago estate in Palm Beach, Florida, today.
As the Lord Leads, Pray with Us…
For God's will to be accomplished in and through this transition and change for our country.
For wisdom and discernment for President Biden as he begins serving this country in the office of president.
For God to be honored and glorified and that His people continue to seek His will.
For God to open the hearts of all who are in the new administration so that they would seek His guidance and blessing in every decision that they make.
For rest, encouragement, blessings, and strength for President Trump and his family as they return to private life.