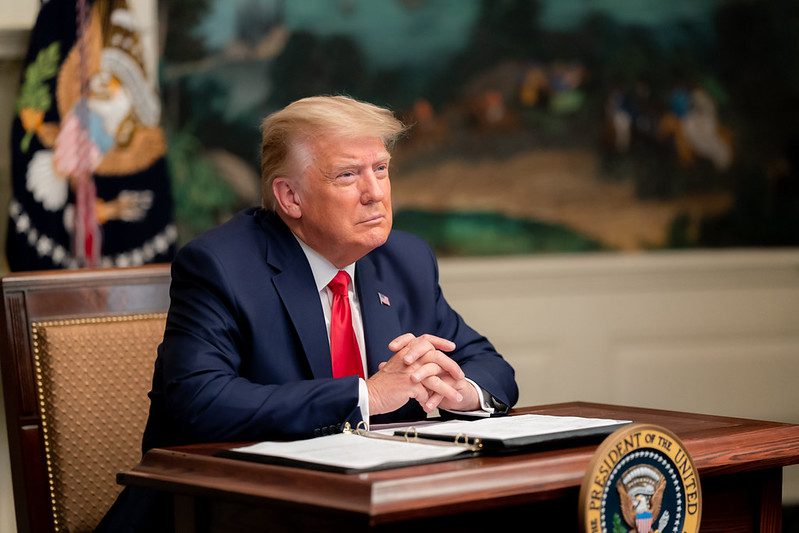 Today, President Donald Trump is expected to stay in Washington, D.C. There are no scheduled public events on his agenda at this time. The president released a proclamation for the Martin Luther King, Jr. holiday, stating:
"Today, we honor and celebrate Dr. King, a giant of the civil rights movement whose nonviolent resistance to the injustices of his era — racial segregation, employment discrimination, and the denial of the right to vote — enlightened our Nation and the world."
"In the face of tumult and upheaval, Dr. King reminded us to always meet anger with compassion in order to truly 'heal the hurts, right the wrongs and change society.' It is with this same spirit of forgiveness that we come together to bind the wounds of past injustice by lifting up one another regardless of race, gender, creed, or religion, and rising to the first principles enshrined in our founding documents."
"As a student of nonviolence, Dr. King called on us not to 'satisfy the thirst for freedom by drinking from the cup of bitterness and hatred.' In the national effort to achieve freedom and equality, and in this shared love of country, we must endeavor with all our might to meet the promissory notes endowed to us by our Founding Fathers, as Dr. King fervently wished."
"With the same dream, faith, and hope championed by the Reverend Dr. Martin Luther King, Jr., we recommit to upholding his legacy and meeting our sacred obligation to protect the unalienable rights of all Americans."
As the Lord Leads, Pray with Us…
For President Trump as he reminds the nation of Dr. King's approach of compassion and forgiveness.
For God to work through the president's reminder to bring calm and unity.
For Americans to return to a sense of familial love and the cooperative founding vision of life, liberty, and the pursuit of happiness.