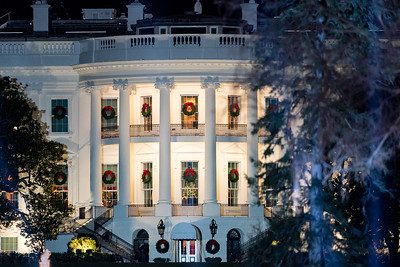 This afternoon, President Donald Trump will meet with acting Secretary of Defense Christopher Miller at the White House. They will be discussing the Defense Department's role in the distribution of the COVID-19 vaccine and the executive order that is being drafted to care for U.S. veterans who served in the former Soviet Republic of Uzbekistan in the years after the attacks on September 11, 2001.
Over 2,000 current and former U.S. military personnel have reported illnesses, including rare cancers, believed to be tied to toxic environmental conditions at the Karshi-Khanabad airbase. The acting Defense Secretary said of the proposed executive order to care for affected veterans, "Let's err on the side of the veteran, and not get caught up in bureaucracy and endless studies like we've done in the past. That's my commitment."
As the Lord Leads, Pray with Us…
For President Trump and Acting Secretary Miller as they discuss matters regarding national defense and veterans' health.
For the Department of Veterans Affairs as they care for the health and wellbeing of those who've served in the U.S. military.
For all who have fallen ill after serving at the K-2 base.