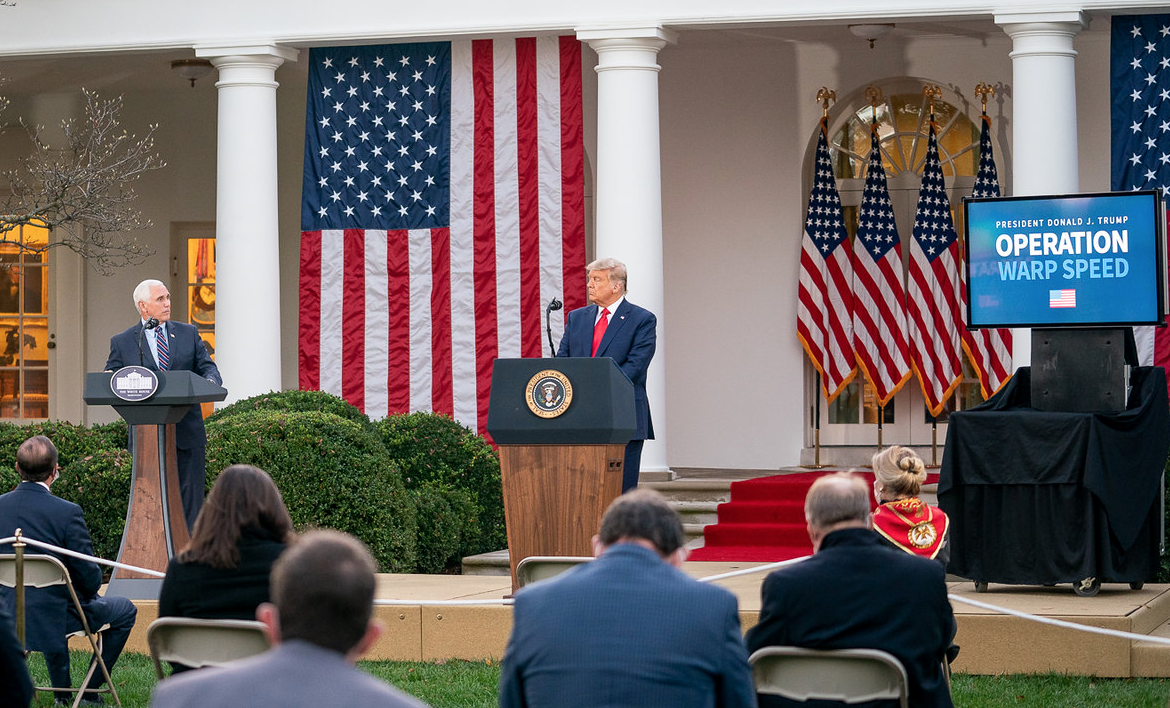 President Donald Trump will be participating in an Operation Warp Speed Vaccine Summit this afternoon.
Vice President Mike Pence spoke late last week at a roundtable discussion regarding the distribution of the COVID-19 vaccine which is currently being evaluated for authorization by the Food and Drug Administration. The vice president said the nation is coming into a season of hope, "just a week and a half away from what will be the likely approval of the first coronavirus vaccine for the American people."
The vice president expressed gratitude for the recommendations endorsed by the CDC to prioritize the initial vaccine doses for seniors and staff at long-term healthcare facilities. He stated, "through Operation Warp Speed, we'll be working with governors around the country to implement those priorities and to distribute those vaccines quickly."
Vice President Pence concluded that he is "more confident than ever that the day will come and come soon when we put this coronavirus in the past and return our nation to the freedom and the health and the lifestyle that we've all enjoyed across this country."
As the Lord Leads, Pray with Us…
For the Food and Drug Administration as the safety and effectiveness of the vaccine candidates are evaluated.
For the Operation Warp Speed vaccine distribution network and the collaboration of the federal government with state leaders.
For wisdom for President Trump and the White House Coronavirus Task Force as they participate in the Vaccine Summit.