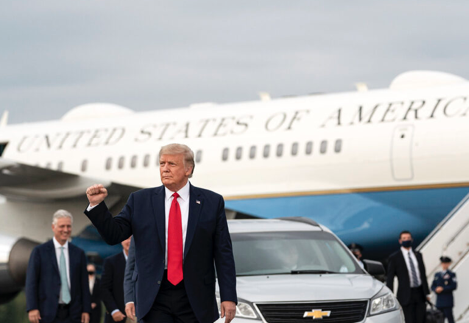 President Donald Trump and First Lady Melania Trump are traveling to Valdosta, Georgia, today. According to White House Press Secretary Kayleigh McEnany, the president and first lady will take part in campaign events at the Valdosta Regional Airport with a focus on the upcoming January 5th U.S. Senate runoff elections in Georgia.
While there are still unsettled cases going before the nation's courts concerning the election results and ballot irregularities, Vice President Mike Pence urged all Georgia residents to get out and vote. He added that, as part of the administration's effort to improve and protect the electoral system, all votes are critical in order to preserve the "integrity in our elections all the way through this contest."
The president and first lady will return to the White House late this evening.
As the Lord Leads, Pray with Us…
For safety for the president and first lady as they travel to Georgia.
For God to speak through the president as he meets with voters and Georgia residents.
For God's will to be accomplished through the special runoff elections.