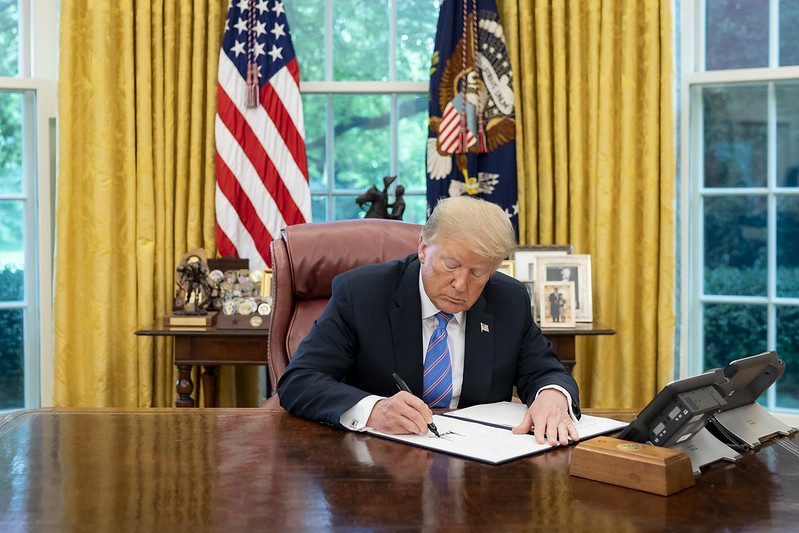 Today, President Donald Trump has no public activities on his agenda and is expected to remain at the White House.
Heading into Thanksgiving week, the president issued a Proclamation on National Family Week, stating, "Families strengthen our communities, shape our values, and provide a foundation for future success. Families are — and will always be — the basic building block of our society. During National Family Week, we take time to honor and appreciate the many blessings of strong and healthy families, and we recognize that our policies must empower and enable them to flourish so they can contribute to an even brighter future for our great Nation."
"The pandemic has placed great strain on American families, from those who have mourned the loss of a loved one to those who have struggled to adjust to new and burdensome daily routines. … In this season of Thanksgiving, we thank God for the wonderful families across our great Nation who are working to build brighter, better, and more prosperous futures. This week, we acknowledge that we are only as strong as our families and vow to prioritize their well-being and to uphold their fundamental role in our society."
As the Lord Leads, Pray with Us…
For the president and the Coronavirus Task Force as they seek to end the pandemic.
For President Trump as his administration seeks to strengthen and support families.
For comfort and provision for all American families impacted by COVID-19 and the preventive guidelines.