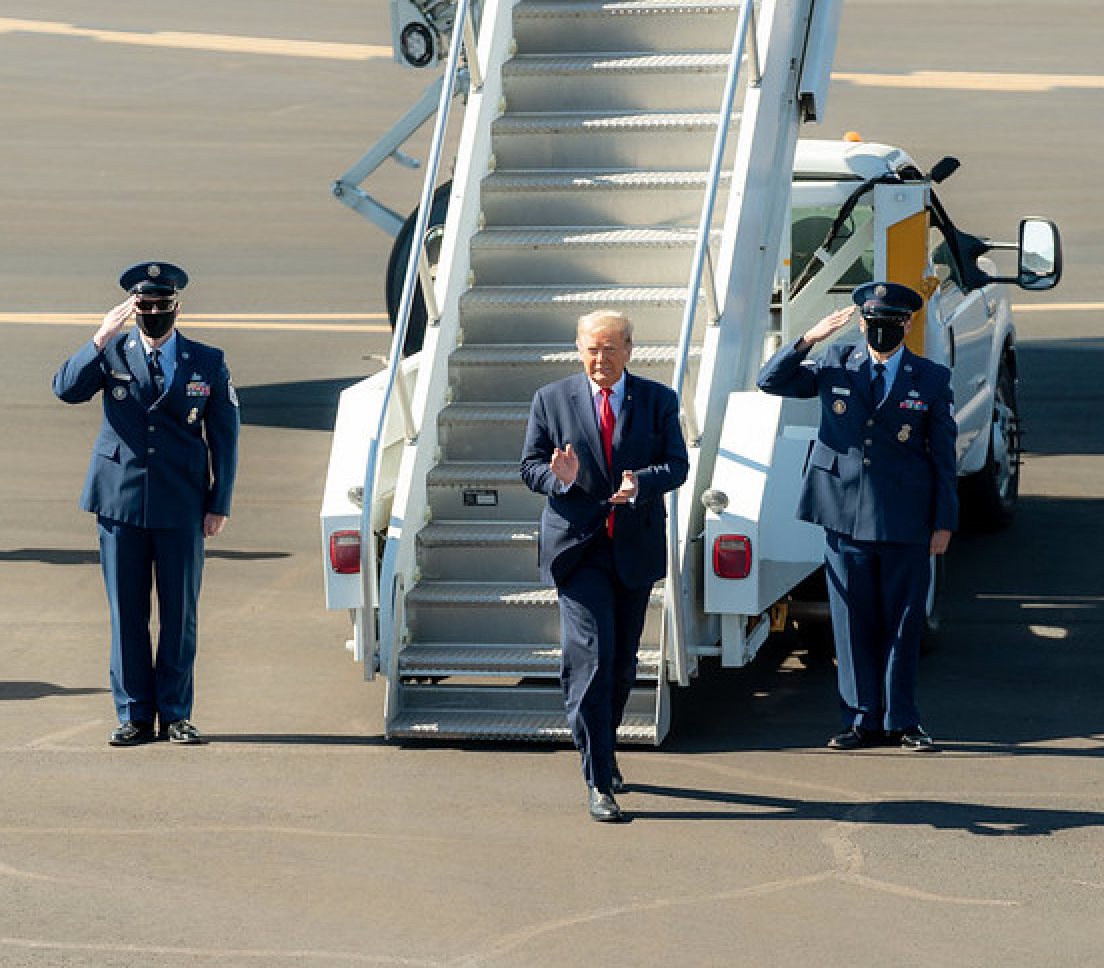 President Donald Trump will host campaign events in four different states throughout the day. He will head to North Carolina first, speaking at a rally at the Fayetteville Regional Airport. The president will then travel to Avoca, Pennsylvania, delivering remarks from Wilkes-Barre Scranton International Airport. From there he will go to Traverse City, Michigan speaking at a campaign event at the Cherry Capital Airport. Afterward, the president will host a rally in Wisconsin from the Kenosha Regional Airport. His final campaign stop of the day will be at Gerald R. Ford International Airport in Grand Rapids, Michigan, after which the president will return to Washington, D.C.
On Sunday, President Trump declared November 2020 to be National Alzheimer's Awareness Month, stating, "Throughout this month, we come together as a Nation and pledge our heartfelt support for Americans living with Alzheimer's disease and their caregivers. … The First Lady and I hold all those affected by this challenging condition close to our hearts, and pledge our commitment to finding a cure."
He also proclaimed it National Diabetes Month, saying, "As we collectively observe National Diabetes Month, the First Lady and I pray for the millions of Americans who are living with this condition. Together, we will continue working towards innovative and affordable cures and therapies to secure a healthier future for all."
As the Lord Leads, Pray with Us…
For safe travels for President Trump as he campaigns in multiple states today.
For the president's administration as they seek to help those who suffer from Alzheimer's along with their caregivers.
For the administration to bring relief to those who live with diabetes..