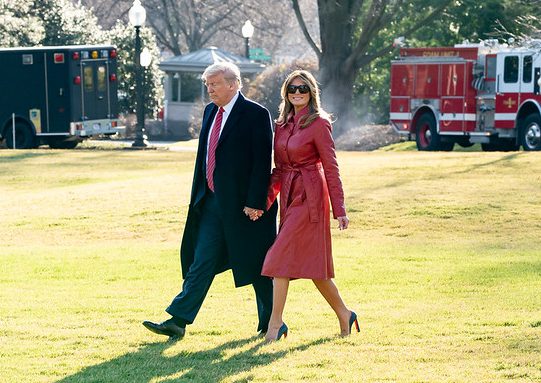 President Donald Trump and First Lady Melania Trump will be going to Erie, Pennsylvania, today. The president will hold a campaign event at the Erie International Airport and discuss the hopes he has for the future of that state's economy.
Stimulus talks have continued between House Speaker Nancy Pelosi and Treasury Secretary Steven Mnuchin. On Sunday, the speaker set a deadline of 48 hours for a deal to be reached between the White House and the House of Representatives. If legislation is not agreed upon in accordance with her timeline, she said a relief bill would not likely be passed before the election. Speaker Pelosi's deputy chief of staff said that both sides continue "to narrow their differences."
As the Lord Leads, Pray with Us…
For safety as the president and first lady travel to Pennsylvania.
For the negotiations between the speaker of the House and President Trump's administration on the coronavirus aid.
For God's will to be accomplished through U.S. government proceedings.