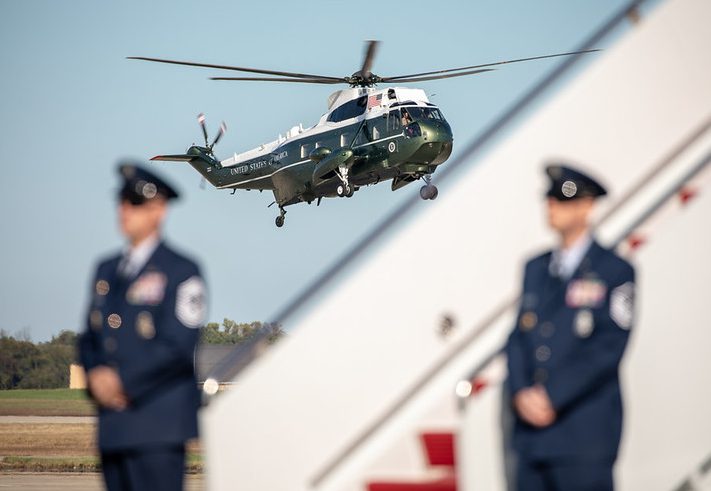 President Donald Trump will head to Johnstown, Pennsylvania, today to hold a Make American Great Again event at John Murtha Johnstown-Cambria County Airport.
White House physician Sean Conley issued a memorandum on Monday that stated, "regarding the President's most recent COVID-19 tests, I can share with you that he has tested NEGATIVE, on consecutive days." He continued, "Repeatedly negative antigen tests, taken in context with additional clinical and laboratory data, including viral load, subgenomic RNA, and PCR cycle threshold measurements, as well as ongoing assessment of viral culture data, all indicate a lack of detectable virus replication." The memorandum concludes that the medical team's assessment is that President Trump "is not infectious to others."
The Food and Drug Administration has been asked by Eli Lilly & Co. and Regeneron Pharmaceuticals for emergency-use authorization for the antibody therapy that was given to President Trump during his illness. The U.S. government is already adding thousands of doses of the experimental treatment to the national stockpile in anticipation of FDA clearance of its emergency use.
As the Lord Leads, Pray with Us…
With gratitude for the president's recovery to health.
For the Department of Health and Human Services and Centers for Disease Control and Prevention as they work to safeguard public health.
For the Food and Drug Administration as they consider the approval of the antibody treatment that helped President Trump.
For safety as the president travels to Pennsylvania.