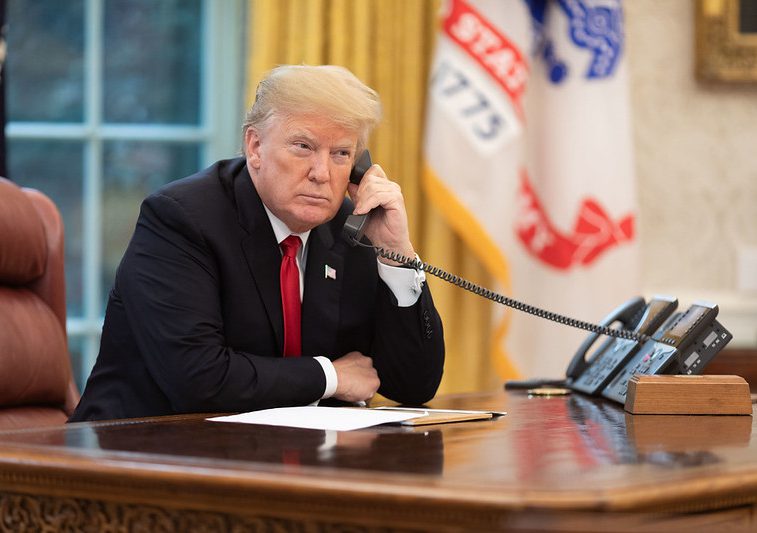 Today, President Donald Trump will continue to work from the White House. The president is going to be on the Rush Limbaugh Show today, holding a "virtual" rally over the airwaves. Said the conservative talk radio host, "It will be a great honor to speak with President Donald Trump live for the Largest Radio Rally in history!"

On Thursday, the president authorized a state of emergency declaration for Mississippi. Hurricane Delta's effects began to impact the state on Wednesday. President Trump also submitted the continuation of the declaration of the national emergency with regard to Syria. The original declaration, made on October 14, 2019, is being extended due to the military actions of the Turkish government in the region.
White House physician Sean Conley again issued a memorandum on President Trump's health on Thursday, stating, "Since returning home, his physical exam has remained stable and devoid of any indications to suggest progression of illness. Overall he's responded extremely well to treatment, without evidence on examination of adverse therapeutic effects. Saturday will be day 10 since Thursday's diagnosis, and based on the trajectory of advanced diagnostics the team has been conducting, I fully anticipate the President's safe return to public engagements at that time."
As the Lord Leads, Pray with Us…
For President Trump's continued recovery and for healing for those in the White House who contracted the virus.
For wisdom for the president as he casts his vision for the nation during the radio rally.
For the nation to benefit from the medical knowledge and expertise that has attended President Trump during his illness.