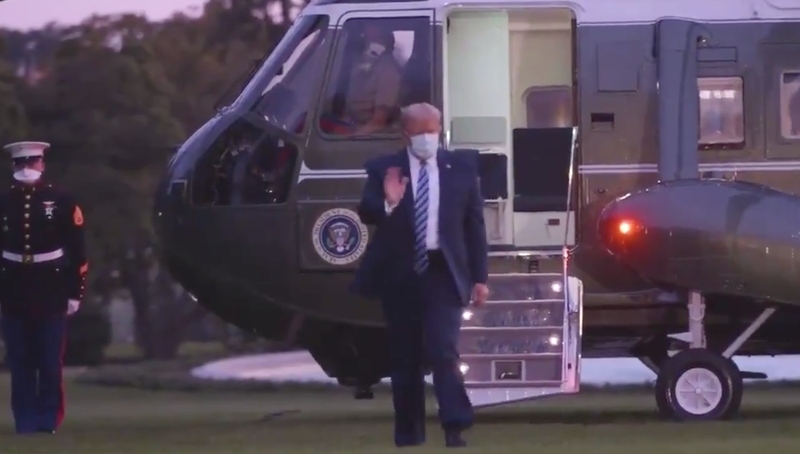 Today, President Donald Trump will continue his convalescence and quarantine at the White House. He returned early Monday evening, saying, "I just left Walter Reed Medical Center, and it's really something very special—the doctors, the nurses, the first responders—and I learned so much about coronavirus."
The president continued, "And one thing that's for certain, don't let it dominate you. Don't be afraid of it… We have the best medical equipment; we have the best medicines—all developed recently—and you're gonna beat it."
The negotiations in Congress for another round of coronavirus aid have been circuitous. The House of Representatives has consistently sought a higher amount, including additional funding unrelated to COVID-19, than the White House will accept. Treasury Secretary Mnuchin and House Speaker Pelosi have had several conversations over the past week without coming to an understanding.
As the Lord Leads, Pray with Us…
For the president and first lady to regain full health.
For protection for all who work in the White House.
For the advancements in the treatment of COVID-19 and continuing reduction in mortality rates to relieve the national fear of infection.
For Congress to work with the president's administration to pass coronavirus aid.