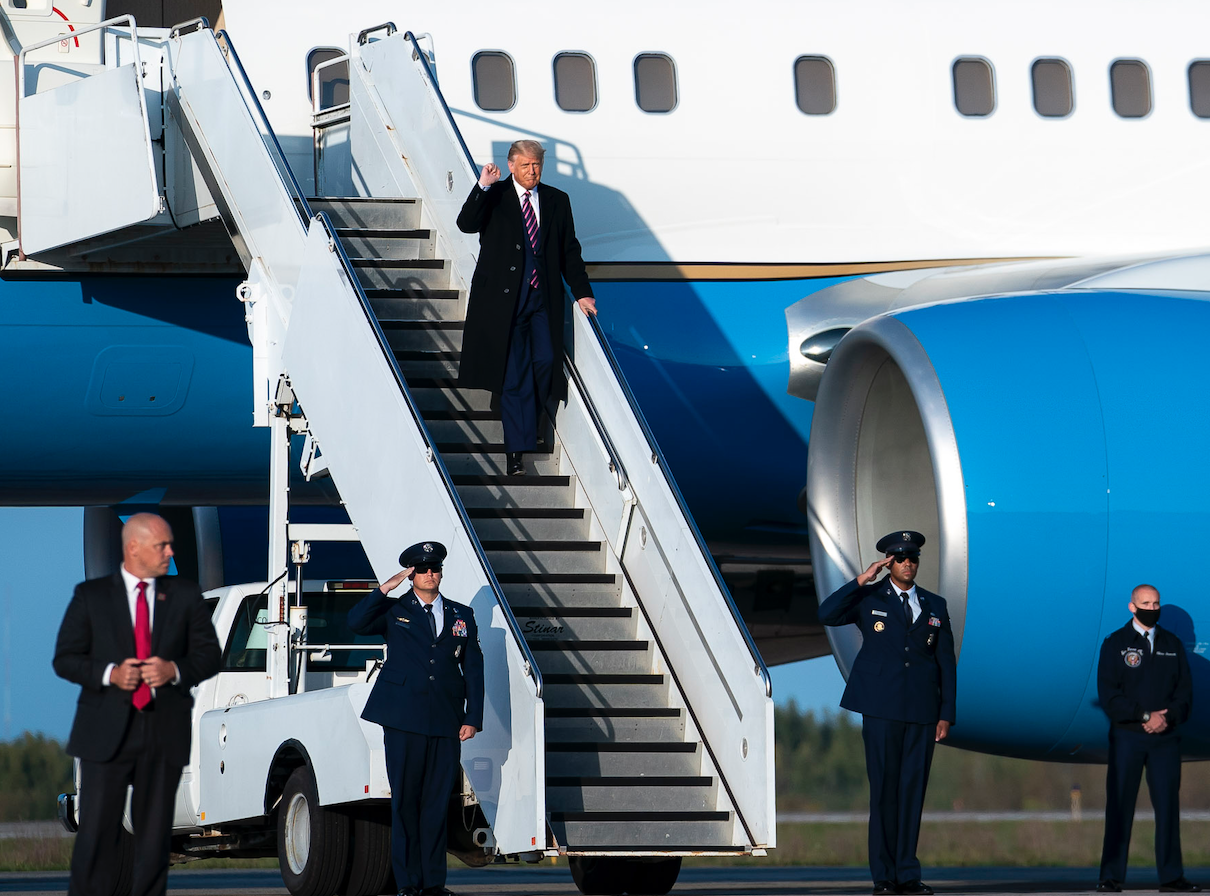 President Donald Trump begins the day in Miami, Florida after spending Thursday night in Doral. He will hold a campaign event with Latino supporters in the morning before heading to Atlanta, Georgia.
The president will deliver remarks on Black Economic Empowerment: The Platinum Plan, at the Cobb Galleria Centre in Atlanta. President Trump issued a proclamation last week on National Historically Black Colleges and Universities Week, that stated, "our Nation's Historically Black Colleges and Universities (HBCUs) have exhibited remarkable excellence in higher education and served as engines of opportunity and advancement for thousands of Black Americans… HBCUs help empower young Americans from all backgrounds to achieve their American Dream. This week, we proudly reaffirm our support for HBCUs and pledge to continue to promote their success and provide support to their vital educational mission."
President Trump will then return to Washington, D.C., and meet with supporters. He will hold a Make America Great Again event in Newport News, Virginia, in the evening.
As the Lord Leads, Pray with Us…
For President Trump to have discernment as he casts his vision for the nation.
That God would give the president strength as he travels to multiple states to meet with supporters.
For safe travels as the president flies back from the south.