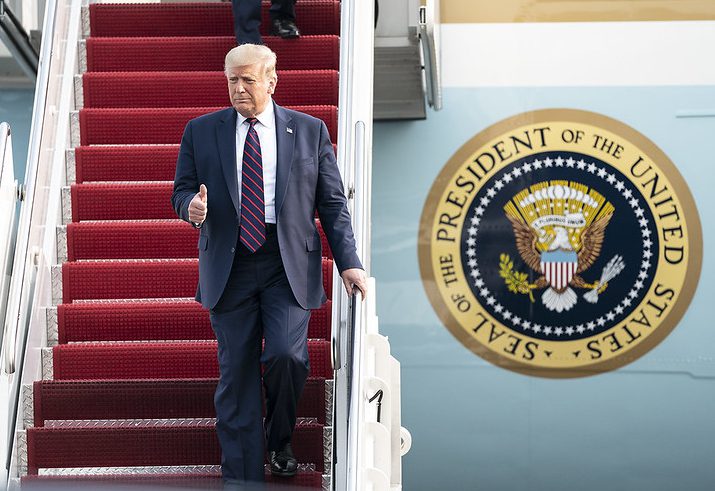 Today, President Donald Trump will be speaking in Dayton, Ohio, on Fighting for the American Worker. Then he will hold a Great American Comeback event in Swanton, Ohio.
As the nation continues to recover and reopen from the shutdown to mitigate the pandemic, the president issued a proclamation over the weekend on National Small Business Week:
"We celebrate the resolve and ingenuity of American businesses, entrepreneurs, and workers. America's small businesses are at the very core of our Nation's identity and prosperity, and this week we pay tribute to these patriots for their contributions to our Nation's economy and culture."
"Across our country, small businesses are essential to their communities, creating jobs and giving back during times of prosperity and challenge. My Administration is committed to investing in small business owners, and therefore advancing solutions that make it easier for them to exceed their goals. During this National Small Business Week, we celebrate the success of our American entrepreneurs who have chartered their own courses to provide jobs and a bright future for millions of American workers."
As the Lord Leads, Pray with Us…
For safe travels for the president as he goes to Ohio.
For his administration as they continue to seek ways to assist the national health and economic recovery.
For small business owners across the country as they emerge from the pandemic lockdown.