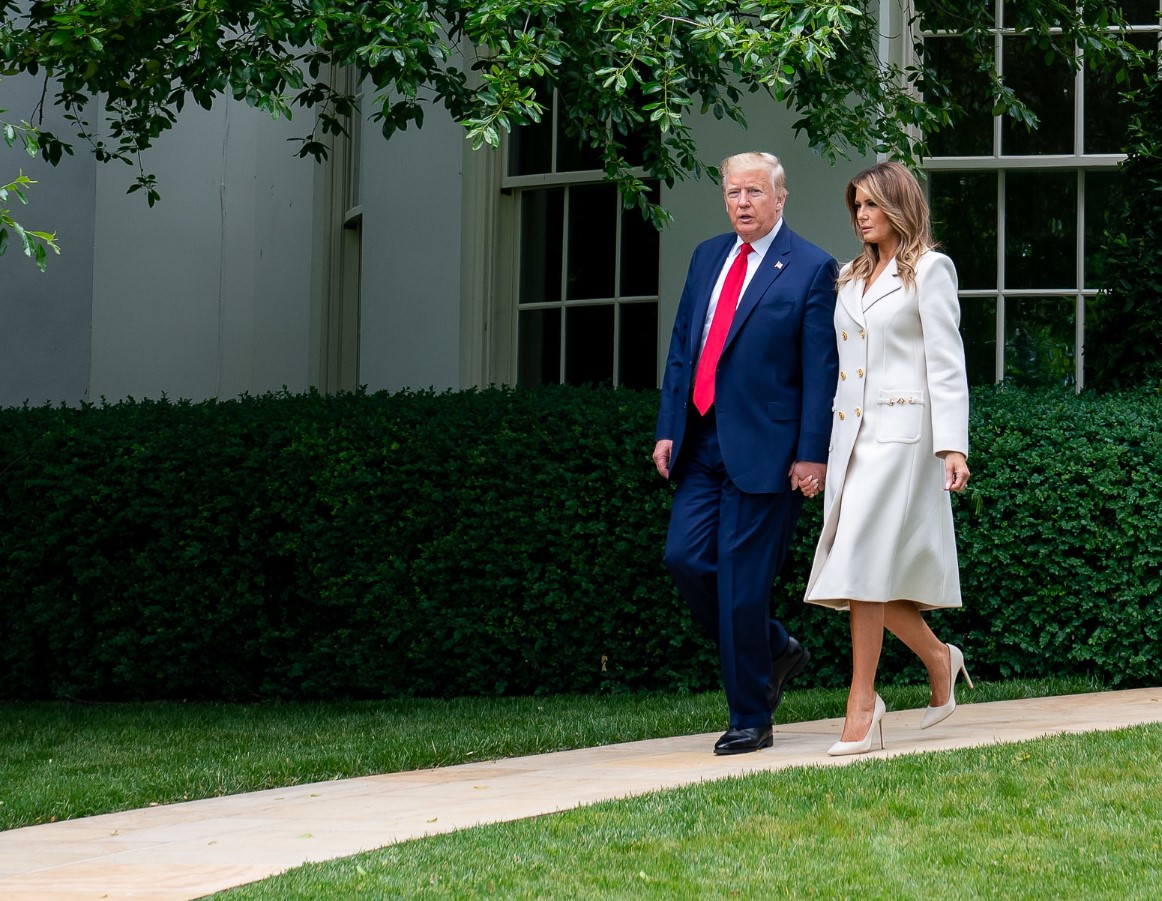 President Donald Trump and First Lady Melania Trump are preparing for Labor Day celebrations this weekend. on Friday, in advance of the holiday, the president urged Americans to be careful and to take necessary precautions to stay healthy, "In order to keep making progress against the virus, we ask all Americans to remain vigilant, especially over Labor Day." He continued, "We need everybody to be careful, to apply common sense, and do all of the things that we've told you to do, as quickly, as much as you can: social distancing, wearing a mask whenever the distancing is not possible, and staying with a group that you know."
The president also spoke again about the goal to have a vaccine ready by November and that the U.S. government was partnering with major drug companies. Addressing any concerns about the accelerated timeline, White House Press Secretary Kayleigh McEnany assured the nation that the president "will not in any way sacrifice safety and is making sure this is 100 percent airtight before the American people receive it." She continued "The priority here is saving lives. There will be a safe and effective vaccine in the works."
Additionally, Health and Human Services Secretary Alex Azar said that "Any vaccine that comes out is going to meet FDA's gold standards for authorization or licensure."
The first family is staying in residence at the White House in Washington, D.C. today. They have no public events on their Saturday schedule at this time.
As the Lord Leads, Pray with Us…
For rest and encouragement for the president and first family this holiday weekend.
For wisdom for the president and all federal officials working to meet the needs of the nation and to address the COVID-19 pandemic.
For God to protect the health of Americans this weekend and to keep them safe.