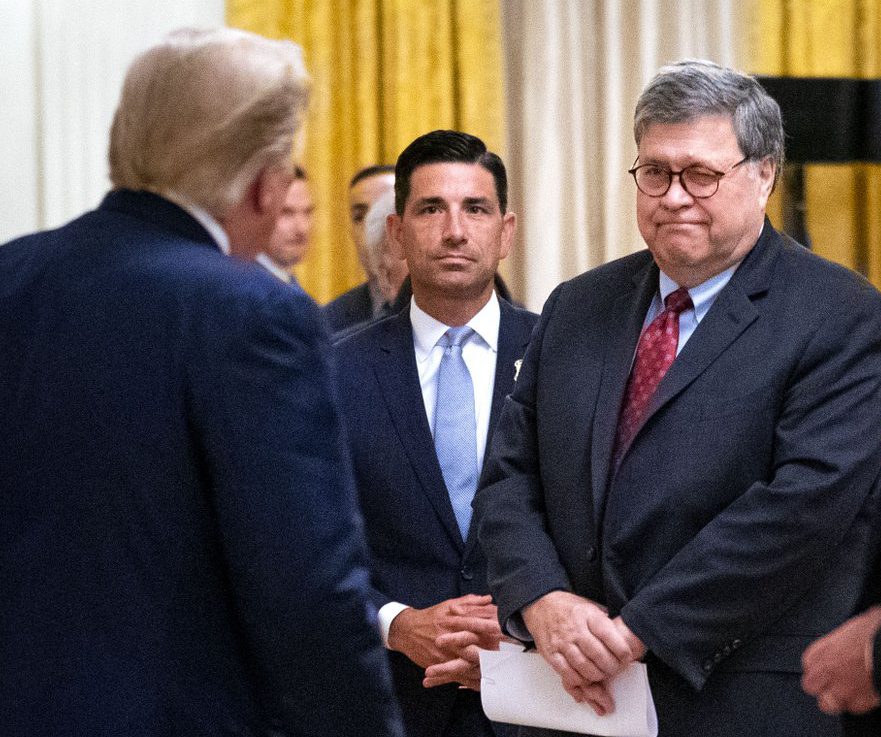 Today, President Donald Trump will have a working lunch with Vice President Mike Pence. They will discuss current efforts to address the coronavirus and what has proven most effective, how to continue to support economic recovery, and the measures to address the civil unrest that continues in many cities around the country.
The president will meet with Attorney General William Barr and Acting Secretary of Homeland Security Chad Wolf in the afternoon. As riots and violent demonstrations have continued in major metropolises across the nation, the federal government has endeavored to provide support to state and local law enforcement. Governors and mayors have shown varying degrees of willingness to avail themselves of assistance from the feds.
AG Barr said of the situation in Portland, "Behind the veil of 'protests,' highly organized violent operators have carried out direct attacks on federal personnel and property, particularly the federal courthouse in Portland. Shielded by the crowds, which make it difficult for law enforcement to detect or reach them, violent opportunists in Portland have attacked the courthouse and federal officers with explosives, lasers, projectiles, and other dangerous devices…  More than 200 federal officers have been injured in Portland alone."
The attorney general continued, "the U.S. Attorney's Office in Portland has charged 74 people with federal crimes arising from the Portland riots, including arson, assaulting federal officers, and destruction of federal property. The message should be unmistakable: The First Amendment protects the rights to speak and assemble, but not to attack people or property. The Department of Justice will continue to fully and fairly enforce federal law against these violent rioters."
As the Lord Leads, Pray with Us…
For President Trump and Vice President Pence as they discuss next steps in addressing the troubles facing the U.S.
For the Lord to give the president, the attorney general, and acting DHS secretary wisdom as they analyze appropriate federal responses to the violent demonstrations.
For the continued decrease of the coronavirus pandemic impact and progress in the development of treatments and cures.