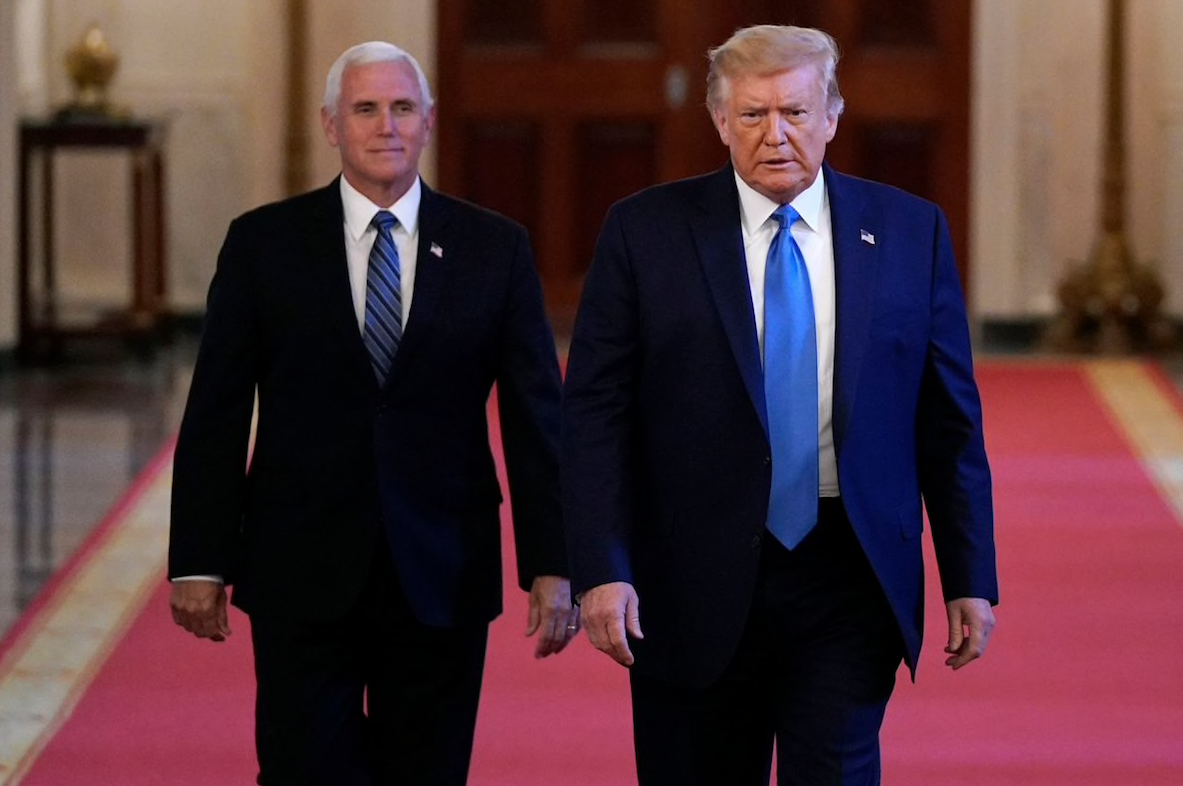 President Donald Trump will meet with Vice President Mike Pence for a working lunch today. They will discuss the progress and strategy on the health and economic fronts with regard to the coronavirus.
Over the weekend, the president took measures to help the American people who are struggling economically in the wake of the pandemic. In executive orders, President Trump gave direction to the Departments of Housing and Urban Development, Health and Human Services, and the Centers for Disease Control to ensure that people are able to stay in their homes and not be evicted.
Separately, the president made provision to extend the unemployment pay outs that expired due to stalled negotiations in Congress. The weekly benefit will be cooperatively covered by the federal and state governments, 75% and 25% respectively. President Trump has also extended the relief for student loan repayment from the end of September through the end of 2020.
As the Lord Leads, Pray with Us…
For God to guide the president and vice president as they work on the issues facing the nation.
For accurate intelligence to be gleaned and truth to be revealed regarding the challenges within and without the United States.
For the Lord's will to be worked out through the actions and decisions of the administration.