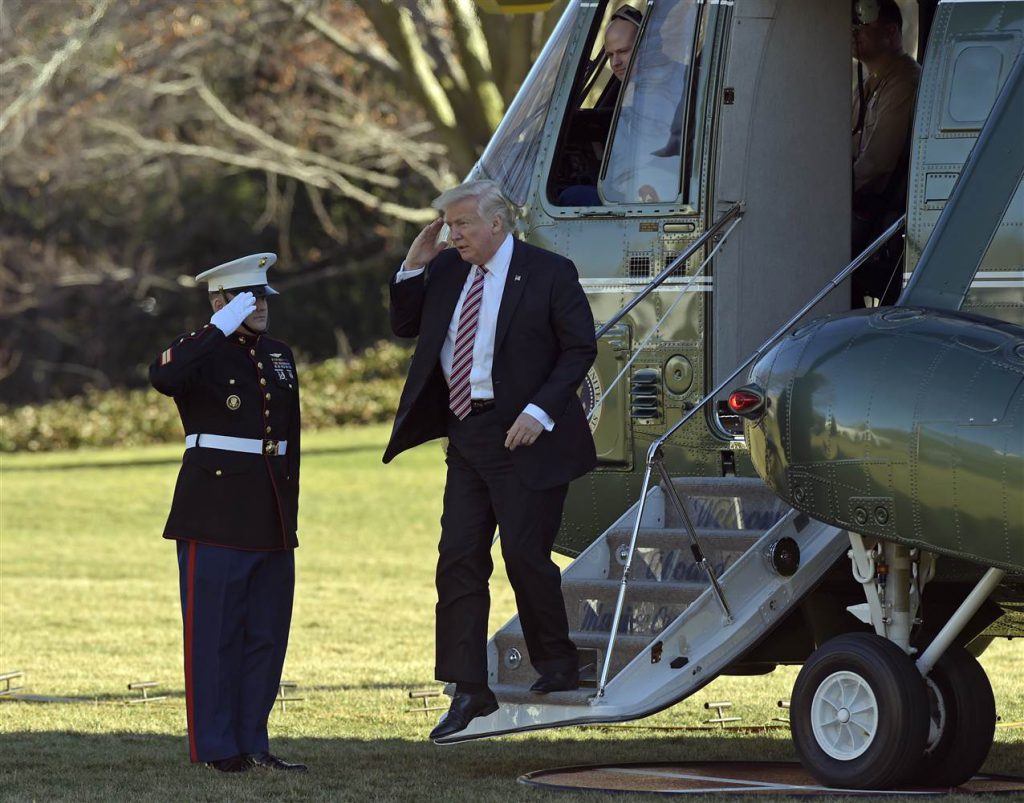 President Donald Trump, First Lady Melania Trump, and their son Barron are expected to remain in Washington, D.C., today. They have no public events on their schedule and will likely remain in residence at the White House. The president will be monitoring the movement Hurricane Isaias as well as the continued federal response to COVID-19.
When in Florida on Friday, President Trump took part in a round table on the COVID-19 response and storm preparedness. In preparation for the arrival of the hurricane off the Florida coast, the president met with FEMA leadership and state and local officials. Current projections show that the storm will track up the east coast starting late on Saturday and going through Sunday. The president approved emergency declarations for Puerto Rico and the Virgin Islands, and added "FEMA is closely coordinating with Florida… and we're in constant contact with Georgia, South Carolina, North Carolina, Alabama, and anybody else that may have a problem."
The president also urged Florida citizens to "follow the guidance of your state, local, and tribal officials." He concluded, "My administration will be here for you every single step of the way."
As the Lord Leads, Pray with Us…
For rest for the president and first family as they stay in the capital this weekend.
For wisdom for the president and FEMA officials as they prepare for the arrival of Hurricane Isaias.
For safety and for protection for everyone in the path of the storm.