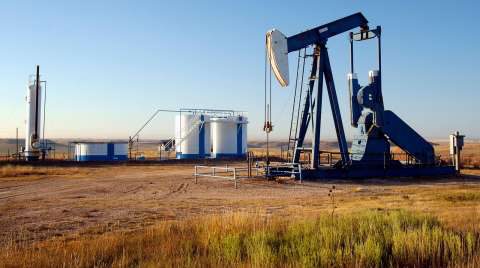 President Donald Trump will fly to western Texas today. After a luncheon with supporters in Odessa, the president will tour the Double Eagle Energy oil rig in Midland. He is expected to discuss increased energy production in the Permian Basin and sign Presidential Permits.
One of the largest crude oil and natural gas exploration, development, and production companies that operates in the Permian Basin, Double Eagle Energy employs 60 workers and supports thousands of additional jobs. Approximately 50,000 barrels of oil per day are produced by the company's 530 wells.
"The energy produced in the Permian Basin is vital to restoring the economy by providing affordable, reliable energy for American families and businesses," the White House press secretary said in a statement. "The president's deregulatory and streamlining actions helped make the United States the world's leading oil and natural gas producer, and the president remains committed to American energy dominance."
As the Lord Leads, Pray with Us…
For safety for the president as he travels to, around, and back from West Texas.
For the permits President Trump signs to be beneficial to the U.S. energy sector.
For Secretary Brouillette as he leads the Department of Energy.