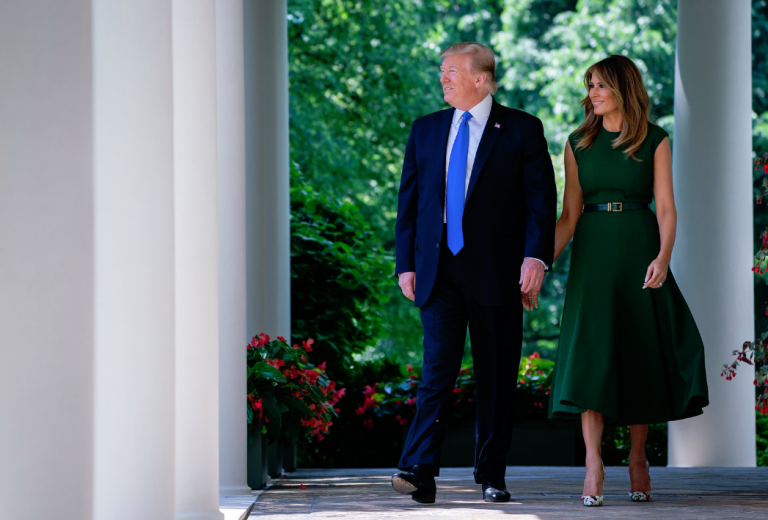 President Donald Trump and First Lady Melania Trump are staying in Washington, D.C. today. They have no public events on their schedule at this time and are expected to rest and spend time together as a family following the busy week. The president and first lady often take time over the weekend to meet with various public officials, so their schedule is subject to change.
At the end of the week, the president met with national leaders and state and local officials to discuss the way forward to improve the U.S. economy and enable a stable recovery in the midst of the ongoing COVID-19 pandemic. As part of this effort, the president and administration officials announced hundreds of regulation cuts removing burdensome regulations and updating outdated or unnecessary ones. The president said following the meeting with federal and state officials, "the American people know best how to run their own lives. They don't need Washington bureaucrats controlling their every move and micromanaging their every decision."
As the Lord Leads, Pray with Us…
For encouragement and rest for the president and first lady as they stay in the White House today.
For the president and administration officials as they continue to lead in the midst of the pandemic and the ongoing economic impact that comes as a result.
For God to be at work through the president as he focuses on issues of national importance.