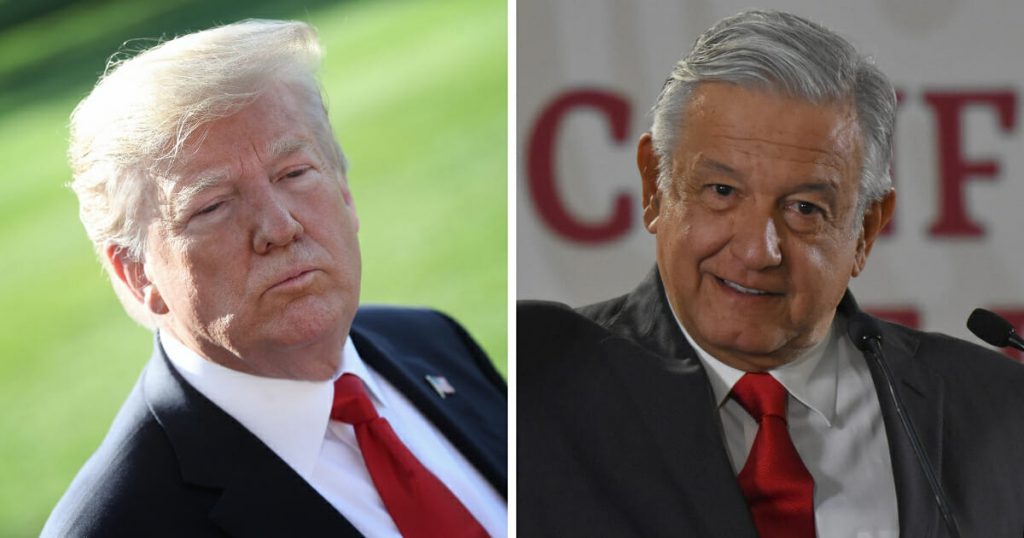 Today, President Donald Trump is welcoming Mexico's President Andrés Manuel López Obrador to the White House to commemorate the signing passages of the new trade agreement between the U.S., Canada, and Mexico. Canada's Prime Minister is unable to attend the event at the White House, citing health concerns regarding COVID-19.
Of the Visit, Mexico's López Obrador said on Tuesday, before departing to travel to the U.S., "This helps us by being neighbors. This is about the economy, it's about jobs, it's about well-being."
While the event is expected to primarily focus on trade, President Trump spoke to the value of strong relationships and goodwill between the three North American partners, "The United States appreciates the efforts of our partners in Mexico and Canada to ensure that North America is strengthening its economic ties while working to combat the coronavirus pandemic."
As the Lord Leads, Pray with Us…
For safety and good health for both presidents as they meet today.
For health and for God to protect all staff who are working to coordinate for the visit today.
For God to guide their conversations and grant them wisdom in their meetings.