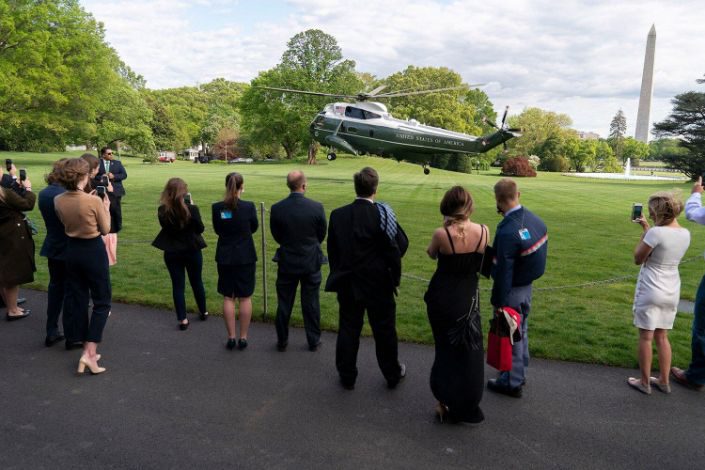 President Donald Trump is staying at Camp David this weekend. This is his first trip outside of Washington, D.C., since the beginning of social distancing at the end of March. Press Secretary Kayleigh McEnany said that the president would be joined by Chief of Staff Mark Meadows, Senior Advisor Ivanka Trump, and other White House aides. Secretary McEnany added, "It's going to be a working weekend. He'll be talking with heads of states, with elected officials."
During the visit to Camp David, the president will also focus on the nation's effort to reopen the economy as well as providing aid to businesses and health providers. In addition to working with individual states and local governments on the stages of reopening, on Friday, Secretary McEnany announced that the "will distribute a total of $12 billion in Provider Relief Fund payments to 395 hospitals across the country that have been hardest hit by the COVID-19 pandemic." The funding will help healthcare providers respond to the ongoing care for those exposed to the virus.
As the Lord Leads, Pray with Us…
For the president as he meets with heads of states and elected officials during his stay at Camp David.
For wisdom for the president as he and White House officials continue to work on the response to the COVID-19 outbreak.
For the president to be able to find time to rest while at Camp David.