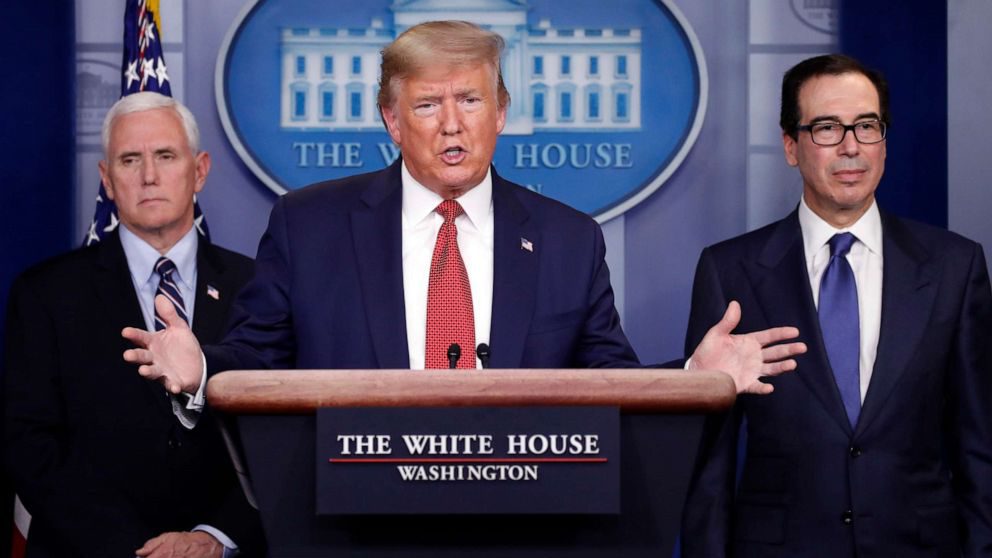 Today, President Donald Trump will be taking part in a phone meeting with commissioners from major league organizations. As sporting events around the nation have been canceled and seasons postponed due to the outbreak, the president and commissioners are expected to discuss how the organizations are responding to the outbreak as well as look for ways that they and the federal government can partner together to provide for the American people.
In the afternoon, the president will take part in the White House Coronavirus Task Force briefing. He and task force members will update the nation on the most current information regarding COVID-19, including updating Americans on the efforts of the federal government.
Due to the dynamic nature of the virus and the rapid pace of research, officials announced that the CDC was adjusting its guidelines for wearing masks in public. Medical masks should be reserved for medical professionals, but cloth or fabric masks are recommended for Americans in the event that they need to leave their homes or when social distancing is not possible. This is recommended to reduce transmission by those that do not show symptoms. Dr. Deborah Birx restated that cloth or fabric masks are only marginally effective and are not meant as a replacement for federal social distancing and hygiene guidelines.
As the Lord Leads, Pray with Us…
For guidance for administration officials and researchers who are working to find a cure and help slow the spread of the virus.
For God to be at work through the president and the meetings with major league commissioners today.
For protection and for God to preserve the health of the president and first lady.