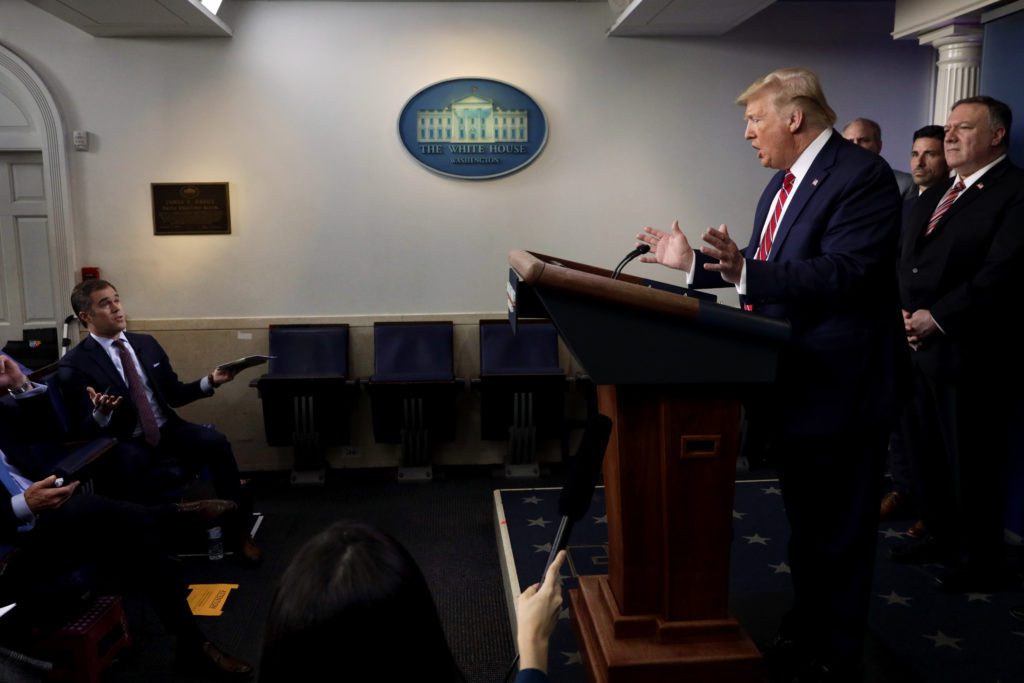 Today, President Donald Trump will hold a press briefing with the White House Coronavirus Taskforce to update the nation on the current progress and state of affairs. Following the briefing, he will teleconference with the leaders of veteran service organizations to discuss their response to the virus.
As the president spends his weekend in the White House, he will continue his focus on heading the federal response to the COVID-19 outbreak. Confirmed cases have increased steadily over the past few days due to the expanded availability of testing kits. Many experts believe that the number of confirmed cases will continue to lag behind the true number until the rollout of new test kits is able to catch up.
Because of the high likelihood that there are many more infected Americans that are not yet showing signs or have been unable to be tested, the CDC, in conjunction with other federal, state, and local agencies is continuing to urge Americans to exercise social distancing and to remain at home over the weekend whenever possible. They say that these preventative measures are crucial in slowing the spread of the virus.
As the Lord Leads, Pray with Us…
For protection and for God to preserve the health of the president and first lady.
For wisdom and direction for all federal officials working overtime to address the needs of the nation.
For healing and recovery for the many thousands who are infected.